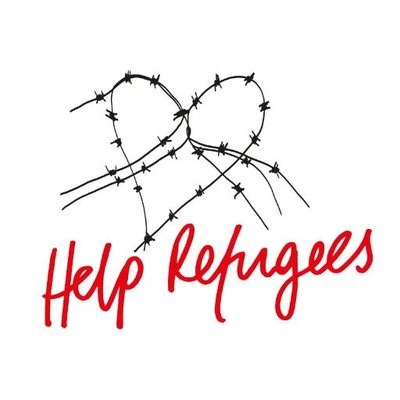 Volunteers from the Green Party in Enfield and Epping Forest are collecting blankets, sleeping bags and other warm items to distribute to refugees living in terrible conditions in northern France.  If you have items to donate, you can take them to addresses in Palmers Green, Forty Hill, Waltham Abbey or Buckhurst Hill.  Collection of items will finish on 16th December.  The message below is from Bill Linton of Enfield Green Party.
You have probably been horrified by the callous way our government has let down the refugees - many of them unaccompanied children - who used to "live" in the Calais Jungle. The Jungle is long gone, but the refugees aren't - most are sleeping rough in the woods, and they are regularly harrassed by the French police. You may have seen Green Party co-leader Jonathan Bartley reporting on their plight on social media in the last couple of days. If not you can see him here.
Well, we can settle for being horrified or we can do something to help. Enfield and Epping Forest Green Parties are combining to do a collection of blankets, sleeping bags, gloves, scarves and hats etc for delivery to Stand For Humanity's Southgate depot; that's far from an exhaustive list of what's needed, by the way - see a full list here. You can also give money via their fundraising page.
You can drop off items at the following places
Palmers Green
Bill Linton, 39A Fox Lane, N13 4AJ (side entrance and up steps)
Please ring 020 3105 1892 or 07906 488 606 to check he's in/arrange a delivery time
Forty Hill
Kate McGeevor, Forty Hall Lodge (on the Forty Hall Estate, immediately inside the main gates)
Donations can be left with her in the evening, or dropped off to Forty Hall Farm during the day. Call or preferably text her on 07779 081287. (You could also combine a delivery with looking in on Forty Hall Farm's wreath-making afternoon and festive food market this Sunday!)
Waltham Abbey
Dave Plummer at 21 Townmead Road, Waltham Abbey, EN9 1RP (please ring 07875 549440 to confirm)
The Crown public house on Romelands, Waltham Abbey, has generously offered to take collections if Dave's not around.
Buckhurst Hill
Cllr Simon Heap at 702 High Road, Buckhurst Hill, IG9 5HY (There should be somebody in most of the time but you can call Simon on 07729 315604 to check)