St Anne's care home welcomes low-income over-65s, regardless of race, nationality or religion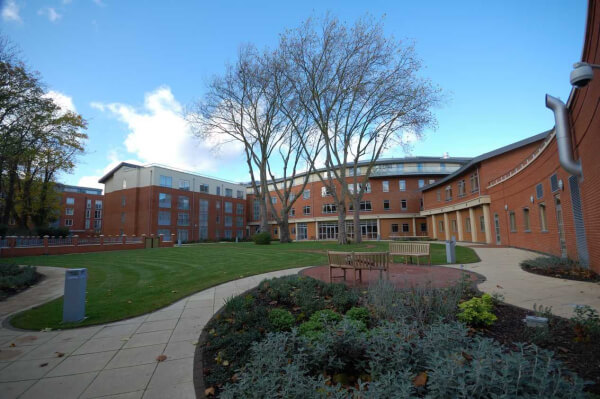 St Anne's, which belongs to the Little Sisters of the Poor charity, provides a caring residential/nursing home and independent living flats with safe accommodation, respite provision, and palliative end of life care for vulnerable adults. It welcomes low-income over-65s, regardless of race, nationality or religion.
St Anne's relationship-centred care approach brings many benefits, particularly by reducing loneliness and isolation and keeping people active. Other notable impacts are achieved by building partnerships with schools and other local groups, supporting people to form friendships, and bringing communities together to create lasting change.
Going above and beyond
In these unprecedented times, staff and volunteers at St Anne's are going above and beyond to make sure that high quality care continues. But lockdown has severely affected its finances. As well as suspending visits to residents, the home has had to cancel charity events and collections, which it relies on to help with increasing running costs.
Thankfully, Angela has made a full recovery, but there is a real threat to the financial viability of her home for the past eighteen months and to the many other elderly people who live there.
Sister Agnes, the Mother Superior of St Anne's, is appealing to local communities for help to purchase extra essential Personal Protective Equipment (PPE),
How you can help
Cheques can be made payable to 'Little Sisters of the Poor' and posted to: St Anne's Home, 77 Manor Road, Stoke Newington, London, N16 5BL
PPE supplies can be dropped off at the care home
Alternatively, you can make a secure online card donation by visiting www.littlesistersofthepoor.co.uk/donate-here
All donations, no matter what size, will be very gratefully received and will make a real difference to the lives of the home's vulnerable elderly residents. With your crucial donation, the charity can continue to provide safe, affordable, quality care and assistance to older people in need – not just now but for future generations. Thank you so much.