Supporting FareShare and the Trussell Trust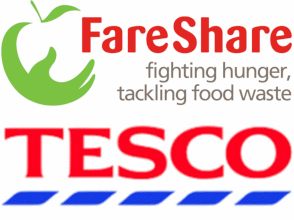 Memory Lane Café and Carers Club is just one of thousands of community groups, food banks, and charities across the UK being supported in their work amid the COVID-19 crisis thanks to donations from the supermarket. In addition to its usual supplies of surplus food to charities and community groups Tesco is providing a further £15 million of food to support charities supplied by FareShare and foodbanks that are part of the Trussell Trust's network.

Already 62 trucks full of Tesco food donations have been delivered to the two charities to support the increase in demand seen by charities like Memory Lane Café who have no other funding. 121 tonnes of food has been delivered to FareShare Southern Central to support 241 charities with 286,911 meals-worth of food, and enough long-life food to provide almost 1,000 meals for people in crisis being supplied to local Trussell Trust food banks each week.

Rachel Ledwith, Development Manager at FareShare London said the additional donations from Tesco are making a huge difference to charities and community groups which receive supplies from them.

Rachel said: "We are immensely thankful to Tesco for their continued support during the coronavirus pandemic. Many of the frontline charities we work with continue to provide essential support within their communities, and the additional donations from Tesco will help us to keep up a steady supply of food to them during this difficult time."

The £15m of additional food donated by Tesco is part of a £52m package of support from the supermarket to aid charities and voluntary groups. It also includes a £1m cash donation to the Trussell Trust and FareShare to support their running costs, a £2m donation to the British Red Cross and a £2m pot from its Bags of Help community donation scheme to support local charities and community groups supporting vulnerable people with £500 grants.
Links
Memory Lane Cafe & Carers Club