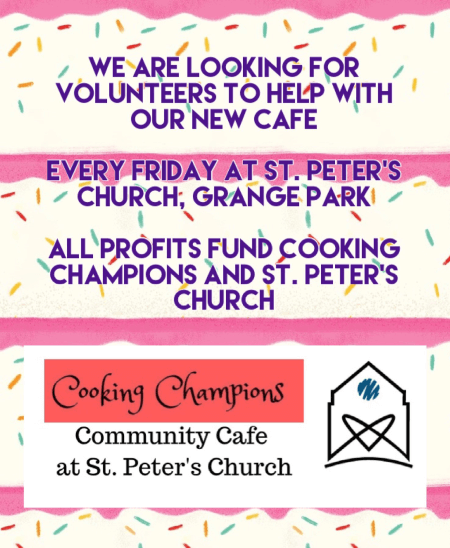 Love making people feel welcome? Great customer service skills? Want to volunteer in your community and nailed your step count?
Cooking Champions are looking for volunteers to help serve customers at our new community cafe.
We are running a training session on Thursday 15th April 6:30-7:15 at St. Peter's Church if you would like to find out more.
All shifts would be on Fridays, 10-3. Ideally can commit to a shift every 2/3 weeks. Age 16 and above.