Dear Ward Member,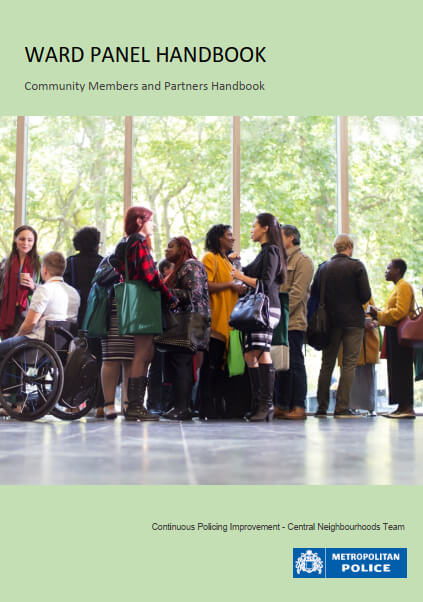 Do you live, work or study on Palmers Green Ward?  Are you a representative of an organisation in Palmers Green? Would you like to represent your road?
We are looking for new members to attend Palmers Green Ward Panel meetings which are held every 10 weeks.
What is a ward panel, you may ask.  A ward panel is a group of community members and partner agencies that meets with a representative of the Safer Neighbourhood Team (SNT) to set local SNT ward priorities and to talk about and problem solve issues affecting the community.
You may remember the Ward Panel Community Members Handbook I sent out in May, which will give you more details
Jennifer ARKWRIGHT| PCSO 7104NA | Palmers Green SNT DWO PCSO | ENFIELD BOCU
Tel.: 02087212835
E-mail:
Address: Southgate Police Station, 25 Chase Side N14 5BW
Twitter @MPSPalmersGreen https://twitter.com/MPSPalmersGreen
Nextdoor - Enfield Police https://nextdoor.co.uk
OWL - https://www.owl.co.uk/
Links
Ward Member's Community Handbook