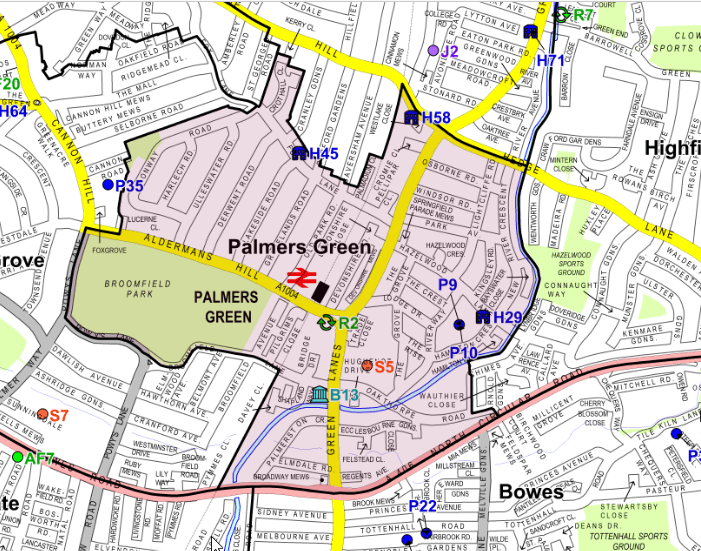 The panel met shortly after the (public) PG ward forum of 22nd May. Data from that was employed as input to the panel's decision process.
Rick Jewel, Cabinet Member for the Environment, also supplied details of activity and plans in the areas of parking and fly tipping/llittering. Residents may have already noticed the increased enforcement activity, and more is planned. The panel is also looking at additional initiatives. A similar picture holds for other local problems issues such as begging. There is no quick or single fix, but several things are now moving forward across a broad front.
Local shopkeepers have produced a new website to aid their reporting of crime (the admin sometimes makes shoplifting reporting too much trouble) as well as leaflets for distribution highlighting issues and how and when to report. This is all part of the community now working with the police (and council) to help them to help us.
In helping ourselves to reduce crime (and so eg reduce our PG level insurance premiums) the panel concluded there were actions we can all take as part of the effort:
Do not buy goods outside of legal routes – a high level of shoplifting is sold on at a discount to residents. Just don't do it. There can even be shoplifting to order. Possible related hubs are being addressed by our police.
Join Owl. Offences such as phone snatch and theft from cars is increasing across PG. Owl regularly gives advice/reminders of what to do/not do, as well as highlighting local crime trends to be aware of. Owl is available from www.owl.co.uk and the Owl app via usual app stores. Free and police approved. Over the coming months our local police will be encouraging us all to sign up. The SNT monthly newsletter is always available on the PGC site - but you can sign up for your copy direct – and that also contains timely advice. Much is common sense, but we need to do it!
Throughout the summer our Safer Neighbourhood Tea (SNT) will also focus on capping outdoor sun-encouraged ASB. We have a few emerging local hotspots now on their radar. If you see it, report it, 101 or other. Vehicle registrations are useful if they can be obtained safely.
There are a few other, longer term, projects now tootling along in the background which will take a few months to come to fruition and one planned to commence later in the year. One at least is going to include outreach into our less represented communities. The panel may need wider community support when we are ready to roll on that.
Next meeting will be in early September with members wishing to avoid school holidays to ensure maximum attendance.
Thanks to the Fox for both hosting and their panel membership.