Every other Friday 8pm to 10pm at Salisbury House Arts Centre, Edmonton N9 9LA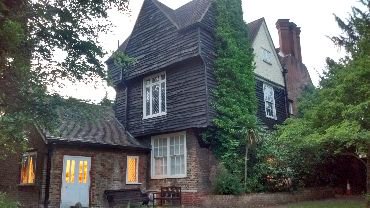 Meetings are held in the downstairs lecture room at Salisbury House from 8-10pm on Friday evenings, usually every fortnight. Those attending can read out a short piece of their writing in any form (usually prose, poetry or drama) and get feedback from the group. Creative writing sessions are usually held every two months. Sessions are free for newcomers and £2 thereafter, and there is an annual subscription of £6.
For any questions, please contact the co-chair of EWW, Lawrence Reeve-Jones, at . 
Click on this link to see details of the next workshop and a list of future dates