Sunday 16 August 11.00am - 4.00pm
Forty Hall Farm and Farm Shop open
Forty Hall Farm, Forty Hill, Enfield EN2 9HA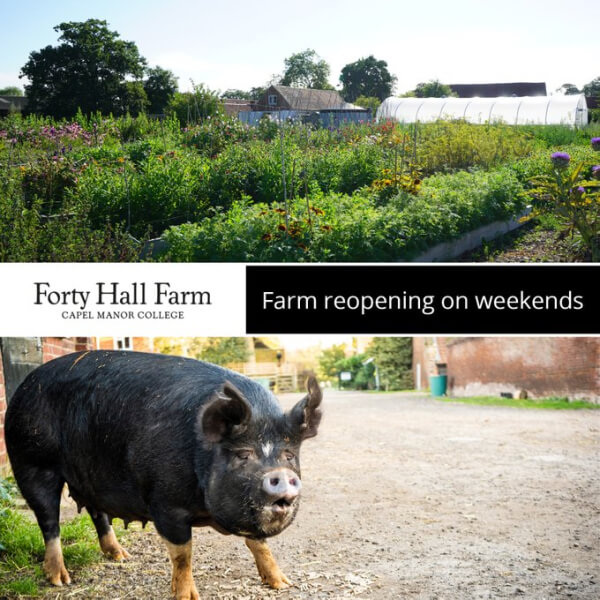 We are pleased to announce that the Farm will be reopening again for visitors, on Saturdays and Sundays from 11am to 4pm.
Forty Hall Farm continues to operate its weekly Enfield Veg Co. veg bag scheme and the Forty Hall Farm Shop is open from 11am to 4pm every Friday, Saturday and Sunday.
Capel Manor College and Forty Hall Farm are committed to safeguarding the health, safety and wellbeing of all students, staff and visitors, and continue to adhere to Government guidelines regarding hygiene and social distancing.
More details available at: http://www.fortyhallfarm.org.uk/