Sunday 21 November until Saturday 28 May 2021
Sisters, Sirens and Saints: Imagining the Women of Beatrice Offor
Bruce Castle Museum, Lordship Lane, N17 8NU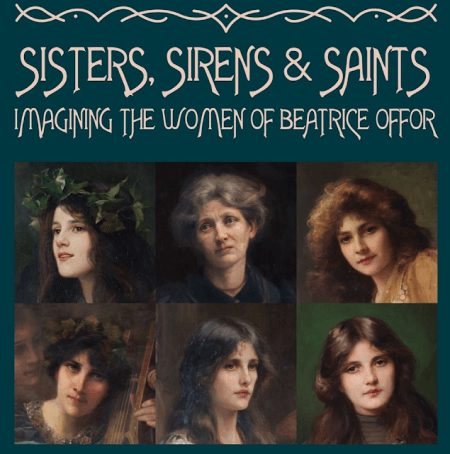 Commemorating the centenary of artist Beatrice Offor (1864-1920) who lived in Tottenham, this exhibition explores her beautiful portraits and the imaginings and portrayals of the women she painted.
Bringing together her artworks from the collections at Bruce Castle Museum alongside recently discovered paintings, this exhibition draws on new research, the influences in her life and the recent invigorated interest in her art.
Beatrice Offor is celebrated as being amongst the first women students who trained at The Slade, going on to become one of the few commercially successful Edwardian female artists. An unusually forward-thinking artist for her time.
To mark the centenary, the Friends of Bruce Castle have come together with Bruce Castle Museum and Archive to help raise money to support the restoration of one of the beautiful paintings by Beatrice Offor. If you would like to find out more about the project and would like to contribute, please visit the Friends' fundraising page here (external link)
Visits to Bruce Castle Museum need to be pre-booked.

More details available at: https://www.haringey.gov.uk/libraries-sport-and-leisure/culture-and-entertainment/visiting-haringey/bruce-castle-museum/whats/exhibitions