Tuesday 22 October 10.00am - 12.00pm
Winchmore Folk Dance Club: English Country Dancing
The Village Hall, St Peter's Church, Vera Avenue, N21 1RJ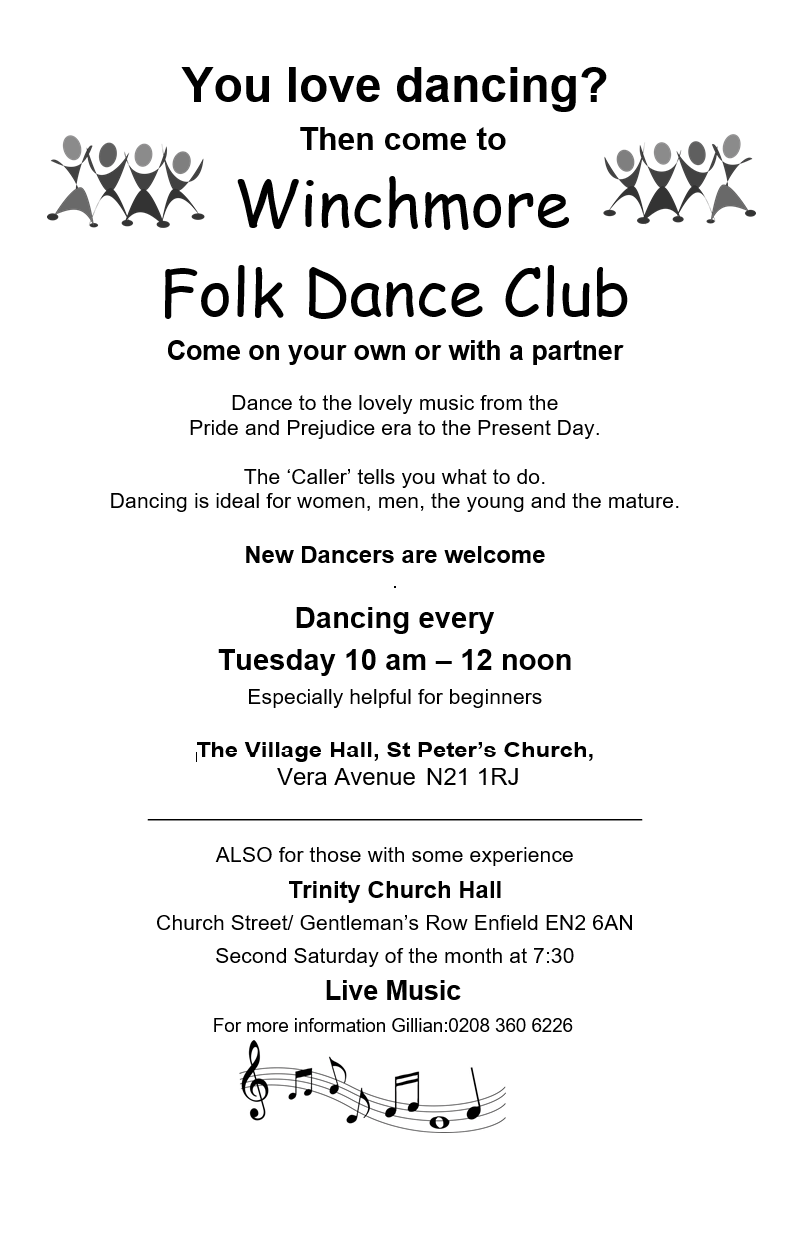 You love dancing? Then come to Winchmore Folk Dance Club
Come on your own or with a partner
Dance to the lovely music from the Pride and Prejudice era to the Present Day.

The 'Caller' tells you what to do. Dancing is ideal for women, men, the young and the mature.
New Dancers are welcome

Dancing every Tuesday 10 am – 12 noon
Especially helpful for beginners
The Village Hall, St Peter's Church, Vera Avenue N21 1RJ
_____________________________________
ALSO for those with some experience
Trinity Church Hall, Church Street/ Gentleman's Row Enfield EN2 6AN
Second Saturday of the month at 7:30
Live Music
For  more information phone: Gillian: 020 8360 6226
Plus we have a Facebook page: Winchmore Folk Dance Club.
More details available at: https://www.facebook.com/winchmorefolkdance