This event was in the past. For current and future events visit our What's On Page
.
Monday 20 September - 7.00pm
Big Green Climate Festival: Coffee and climate change discussion at Palmers Green Mosque
Palmers Green Mosque, 30 Oakthorpe Rd, N13 5JL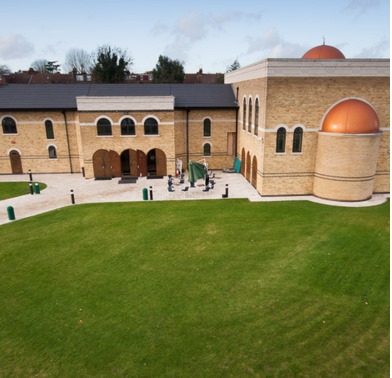 Climate change will affect us all, whatever our faith, politics or culture. It is a global problem. But tackling the climate emergency can be effective if it is done through our diverse cultures.
At this meeting, we will look at the Islamic view on climate change. Muslims believe all people are khalifahs, or guardians, of the planet and have a duty and responsibility for its care. Talat Shaikh will speak to us on what this means for the climate.
Jenny Edwards from Enfield Climate Action Forum (EnCaf) will place this in a global context and explain the emergency of the climate catastrophe.
Free tea, coffee and cake. Everyone welcome.


PGC cannot guarantee that all What's On information is 100% accurate. If in doubt, we recommend you contact the organisers or visit their website using the More Details button.
Joining together to call on politicians to raise their ambition and champion action on climate change.
The Great Big Green Week will be largest event for climate and nature ever seen in the UK. Thousands of events will celebrate how communities are taking action to tackle climate change and protect green spaces, and encourage others to get involved too.
Nationwide, the Great Big Green Week is being coordinated by the Climate Coalition. Locally, we will be holding Enfield's Great Big Green Climate Festival, coordinated by the Enfield Climate Action Forum (EnCAF). EnCAF harnesses the expertise and energy of more than 80 different groups from around the borough. There will be walks, talks, an apple day, a food festival, a chance to try a bicycle or tricycle, a guided bike ride touring Enfield's wetlands, online events and an all-day fair - bringing concerned people together and celebrating our potential for joint action.
Upcoming Big Green Climate Festival events
The list below shows only a selection of Climate Festival events. Click on the links below to see a complete list for each day. For details of each event see the full Festival Calendar.
---
Wednesday 6 October
Carey Hall, Winchmore Hill Baptist Church, Compton Road, N21 3PA
---