This event was in the past. For current and future events visit our What's On Page
.
Sunday 18 July 4.00pm - 7.00pm
Broomfield Summer Festival: Groove on the Green
Broomfield Bowl, Broomfield Park, N13 4PZ
🚨 LIVE MUSIC EVENT from the 'Centre Stage Alumni' at the Broomfield Bowl on Sunday 18th July.
Over 15 Live Performances from some of the best local talent around - playing original songs and covering much-loved classics throughout the afternoon, plus special guest appearances from contestants on ITV's THE VOICE!
The CS Alumni line up is made up of former Centre Stage members, from as far back as our opening year in 1999, who now work professionally as singers and performers in the musiciIndustry, on TV and in the West End!
This event will give you all the summer vibes you need this year, so book your tickets, bring you chairs and let 's party until the sun goes down!
ADULTS £12
CHILDREN ages 3-16 £8
UNDER 2 FREE


PGC cannot guarantee that all What's On information is 100% accurate. If in doubt, we recommend you contact the organisers or visit their website using the More Details button.
Upcoming Broomfield Summer Festival events

Click on names for details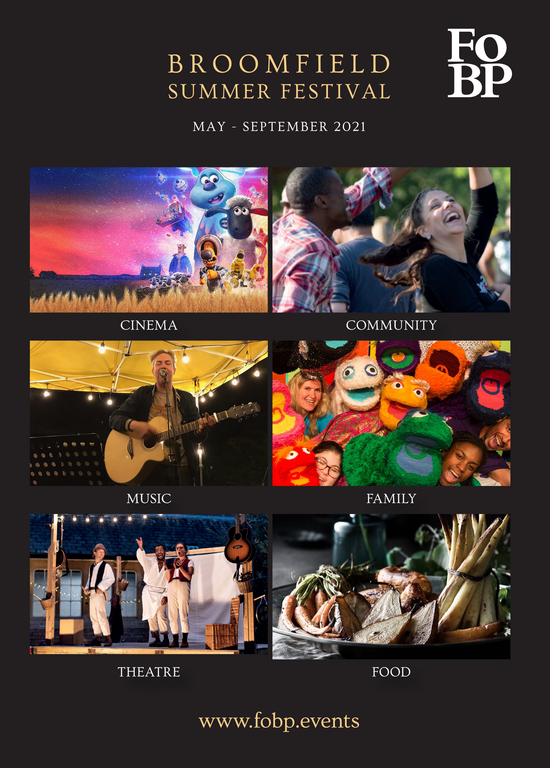 Sunday 25 July CANCELLED Afro Day Mini Festival
Saturday 31 July Open-air theatre: The Further Adventures of Dr Doolittle
Saturday 7 August Open-air theatre in Broomfield Park: More Tales from the Shed
Saturday 14 August Broomfield Summer Festival: The Secret Garden
Wednesday 18 August Broomfield Summer Festival: Hexwood School of Sorcery
Saturday 21 August Broomfield Food Festival
Thursday 26 August Coggers Funfair in Broomfield Park
Friday 27 August Open-air cinema: Farmageddon
Monday 30 August Open-air theatre: The Miraculous Mis-Adventures of Robin Hood
Friday 3 September Talkies Community Cinema: Moulin Rouge
Sunday 5 September Open-air theatre in Broomfield Park: Romeo and Juliet
Tuesday 14 September Open-air theatre: Mr Stink
Sunday 19 September Apple Day in Broomfield Community Orchard
Thursday 23 September Zippo's Circus in Broomfield Park
Sunday 26 September Music in the Conservatory