This event was in the past. For current and future events visit our What's On Page
.
Sunday 4 October 10.30am - 12.30pm
Crochet for Beginners (week 1 of 2-week course)
Stitch!, 397 Green Lanes, N13 4JG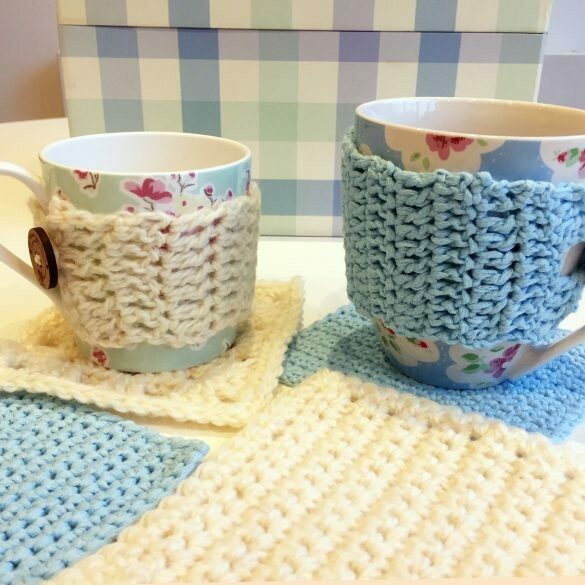 With Sharon Wallin (in partnership with Natural Yarn Barn)
Crochet has been proven to have therapeutic and stress relieving benefits so why not master all the basics in this 2-part complete beginners course (no previous experience necessary).
Over the 2 weeks you will learn how to get to grips with the hook and yarn, work the foundation chain, double crochet, treble crochet, turning chain, simple pattern reading and basic finishing techniques. At the end of the course you'll take away some small, fun items that you will have made.
COURSE OUTLINE:
Week 1 – you'll learn about different types of yarn and hooks before trying out the basic stitches of the foundation chain and double crochet. You'll make a small square coaster to get you going.
Week 2 – focusing on treble crochet, you'll learn this popular stitch which forms the basis of many patterns, practising by making a traditional 'granny' square.
Full written instructions each week will be given out to each participant to take home.
CLASS SIZE: 8 max – small group sessions enable you to have maximum support in developing your skills
DATE: Sunday 4th & 11th October, 10.30-12.30pm
DURATION: 4 hours in total (2 hours each class)
COST: £45 total (includes size 5 crochet hook)


PGC cannot guarantee that all What's On information is 100% accurate. If in doubt, we recommend you contact the organisers or visit their website using the More Details button.