Eid Fair at Palmers Green Mosque
Sunday 17 July 2.00pm - 7.00pm
Palmers Green Mosque, 30 Oakthorpe Rd, N13 5JL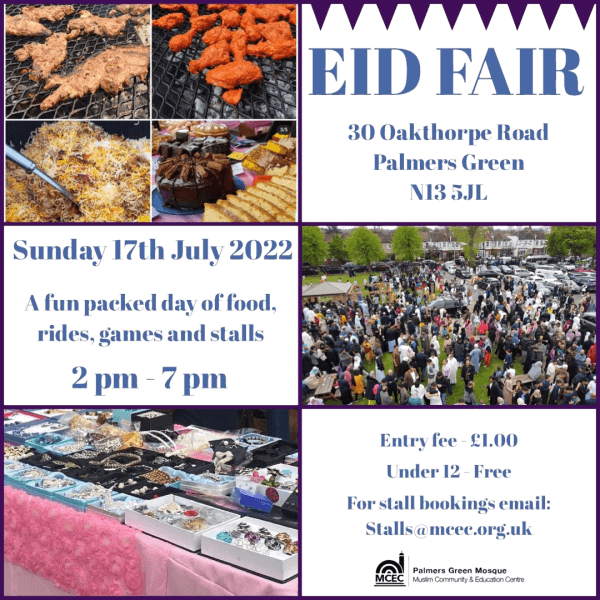 Bring the family and join us at the annual Eid Fair God willing.
Food - international taste
Bouncy Castles - kids escape
Stalls - find something different
Arts - Hanna tattoos
Adults £1
Under 12s free
PGC cannot guarantee that all What's On information is 100% accurate. If in doubt, we recommend you contact the organisers or visit their website using the More Details button.