Elsyng Revealed: Discover your local Tudor palace
Saturday 16 July and Sunday 17 July 11.00am - 4.00pm
Forty Hall, Forty Hill, EN2 9HA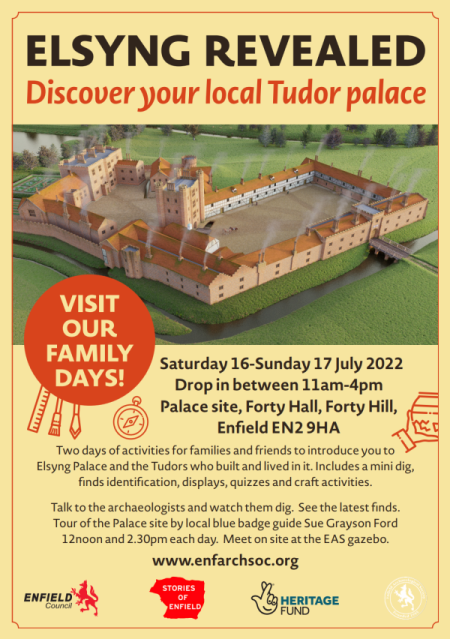 Two days of activities for families and friends to introduce you to Elsyng Palace and the Tudors who built and lived in it. Includes a mini dig, finds identification, displays, quizzes and craft activities.
Talk to the archaeologists and watch them dig. See the latest finds.
Drop in between 11am and 4pm.
Tours of the Palace site at 12.30 and 2.30pm both days
Led by local blue badge guide Sue Grayson-Ford. Meet on site at the Enfield Archaeological Society gazebo.
PGC cannot guarantee that all What's On information is 100% accurate. If in doubt, we recommend you contact the organisers or visit their website using the More Details button.