Saturday 18 September until Sunday 26 September
Enfield's Big Green Climate Festival
Various, including online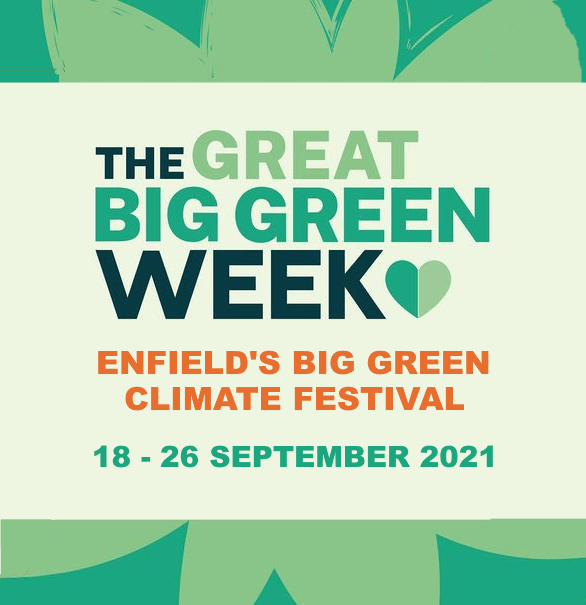 In September EnCaf (Enfield Climate Action Forum) is embracing The Climate Coalition's Great Big Green Week to organise "Enfield's Big Green Climate Festival" - a huge call for action on climate change. Join us in the greatest, biggest, greenest week of action the UK has ever seen!
Ahead of the UK hosting the UN Climate Summit in November (COP26) we want to show decision makers that people from all walks of life are stepping up to take action on climate change - and want them to step up too.
Enfield's Big Green Climate Festival will take place from the 18th to 26th September. Part of the national Great Big Green Week, there will be activities, talks, walks and webinars. Check out our website for up-to-the-minute festival information. And let us know if you'd like to get involved.
Together we will show our communities, local decision makers and the UK government that it's time to step up.
Details of events on the EnCAF website


PGC cannot guarantee that all What's On information is 100% accurate. If in doubt, we recommend you contact the organisers or visit their website using the More Details button.