Friday 22 October 12.00pm - 2.00pm
Heart Rock Café: Free take-away food
St John's Parish Centre, Bourne Hill, N13 4DB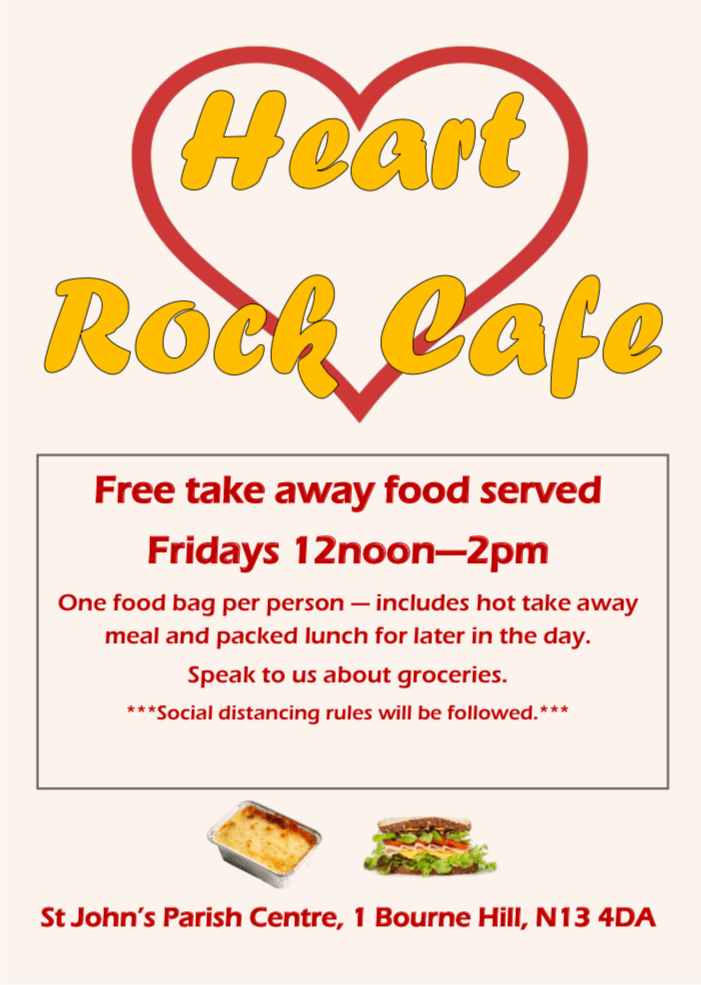 At this time, when so many people we know are still struggling, it is so important that we are there for each other and carry each other. After the success of the St John's Summer Cafe, we will continue to be open every Friday for anyone who would like to pick up a free hot meal and take away a sandwich for later in the day.
Speak to us also about groceries.
Please share with anyone you know who might appreciate this and find it helpful.
PGC cannot guarantee that all What's On information is 100% accurate. If in doubt, we recommend you contact the organisers or visit their website using the More Details button.