Saturday 19 February 7.00pm
Midnight Mystery @ Millfield
Millfield Theatre, Silver Street, N18 1PJ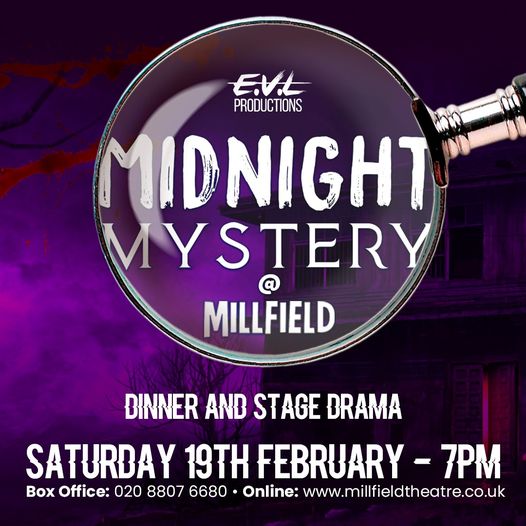 Dinner and stage drama
Join the first midnight mystery at the Millfield theatre with betrayal, double crossing and one big questions who did it? Join in on an interactive show where you will be the detective and have the chance to guess who the murderer is! With a three course meal and a glass of bubbly on arrival, do not miss this heart raising murder mystery case! Who did it? Why did they do it? Who knows...
After Dinner Party With DJ Bradshaw til 12pm
Dress Code: Glitz and Glam
PGC cannot guarantee that all What's On information is 100% accurate. If in doubt, we recommend you contact the organisers or visit their website using the More Details button.