This event was in the past. For current and future events visit our What's On Page
.
Saturday 18 September 11.00am - 2.00pm
National Gardens Scheme: Wolves Lane Centre Open Day
Wolves Lane Centre & Palm House, Wolves Lane, N22 5JD
Wolves Lane Centre are opening their glasshouse doors for the National Garden Scheme on Saturday 18th September from 11am - 2pm. 
It's a rare opportunity to see where they grow organic veggies for Crop Drop's veg box scheme, witness the beauty of Wolves Lane Flower Company's micro flower farm, and see the other community growing initiatives on this unique site.
Here's what else will be happening around the site:
Tour each of the growing projects including the palm and cactus houses
Buy #peatfree plants grown on site
Join nature themed activities for children
It's £5 entry
Tea & cake, and a tasty vegetarian lunch will also be available. All proceeds go towards the fantastic NGS charities

This isn't a typical garden where manicured herbaceous borders reign, but we think you'll find plenty to fascinate and intrigue nonetheless! 
Crop Drop
We believe small-scale food trade is the best way to support urban agriculture and small organic farms. So we're keeping it really local.  You can read more about the rationale behind where and why we source produce in our Sourcing Policy. And read more about the growers we work directly with here.
Alongside our sister box schemes across the UK, the Better Food Traders, we're creating a national network of community-scale box schemes that are changing the food system from the grassroots, helping to create an alternative system that is resilient, farmer-friendly and fit for a zero-carbon future
Wolves Lane Flower Company
WLFC is a micro urban flower farm with an organic & sustainable approach. It incl a 40 metre glasshouse and external growing plots housed within an old horticultural site in Wood Green. Marianne Mogendorff and Camila Klich, two flower obsessives, are committed to the belief that beauty in floristry needn't be compromised at the expense of the environment. In September the cutting garden is a joy.
Admission:
Adult: £5.00
Child: Free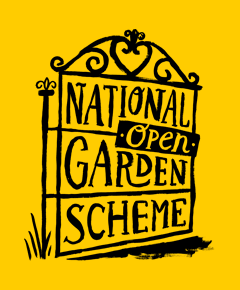 PGC cannot guarantee that all What's On information is 100% accurate. If in doubt, we recommend you contact the organisers or visit their website using the More Details button.