North London Singers: I Want to Hold Your Hand
Saturday 9 July 7.30pm
St Pauls, Church Hill, N21 1JA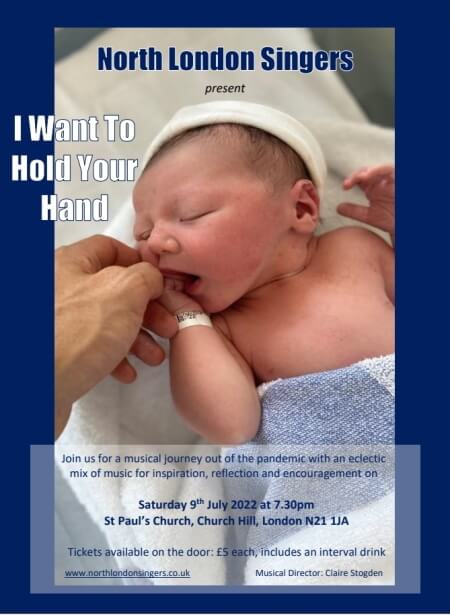 Join us for a musical journey out of the pandemic with an eclectice mix of music for inspiration, reflection and encouragement.
Tickets available on the door, £5 each, includes an interval drink.
Musical Director: Claire Stogden
PGC cannot guarantee that all What's On information is 100% accurate. If in doubt, we recommend you contact the organisers or visit their website using the More Details button.