Tuesday 7 June 7.30pm
Open-air theatre: Three Inch Fools present Twelfth Night
Broomfield Bowl, Broomfield Park, N13 4PZ
The Three Inch Fools are dusting down their musical instruments and hitting the road with Shakespeare's riotous comedy, Twelfth Night.
Prepare for an evening of mischief and hilarity, as five actors present an inventive take on this rip-roaring comedy, fit for all the family. Touring the UK this summer, this Shakespearean classic will be getting the full Three Inch Fools treatment: expect fast-paced drama, endless costume changes, and much music-making along the way!
Bring your own blankets, cushions, and camping-chairs and join us on our outdoor adventure at some of the most beautiful and historic landmarks in the UK. Come prepared for the weather - the performance will continue come rain come shine!
Three Inch Fools return to Broomfield Bowl with their quick costume and character changes, plenty of humour, singing beautifully harmonious songs and playing all manner of modern and traditional instruments. The result is a truly innovative performance that sparks and sobers in all the right places. The comedy was hilariously cheap and camp, the tragic pathos touching and emotional. Diction is crisp and delivery from all is beautifully rhythmic.
TICKETS:
ADULTS £14
CHILDREN UNDER16 £10
FAMILY (2+2) £35
UNDER 2 FREE
PGC cannot guarantee that all What's On information is 100% accurate. If in doubt, we recommend you contact the organisers or visit their website using the More Details button.
This event is part of the 2022 Broomfield Summer Festival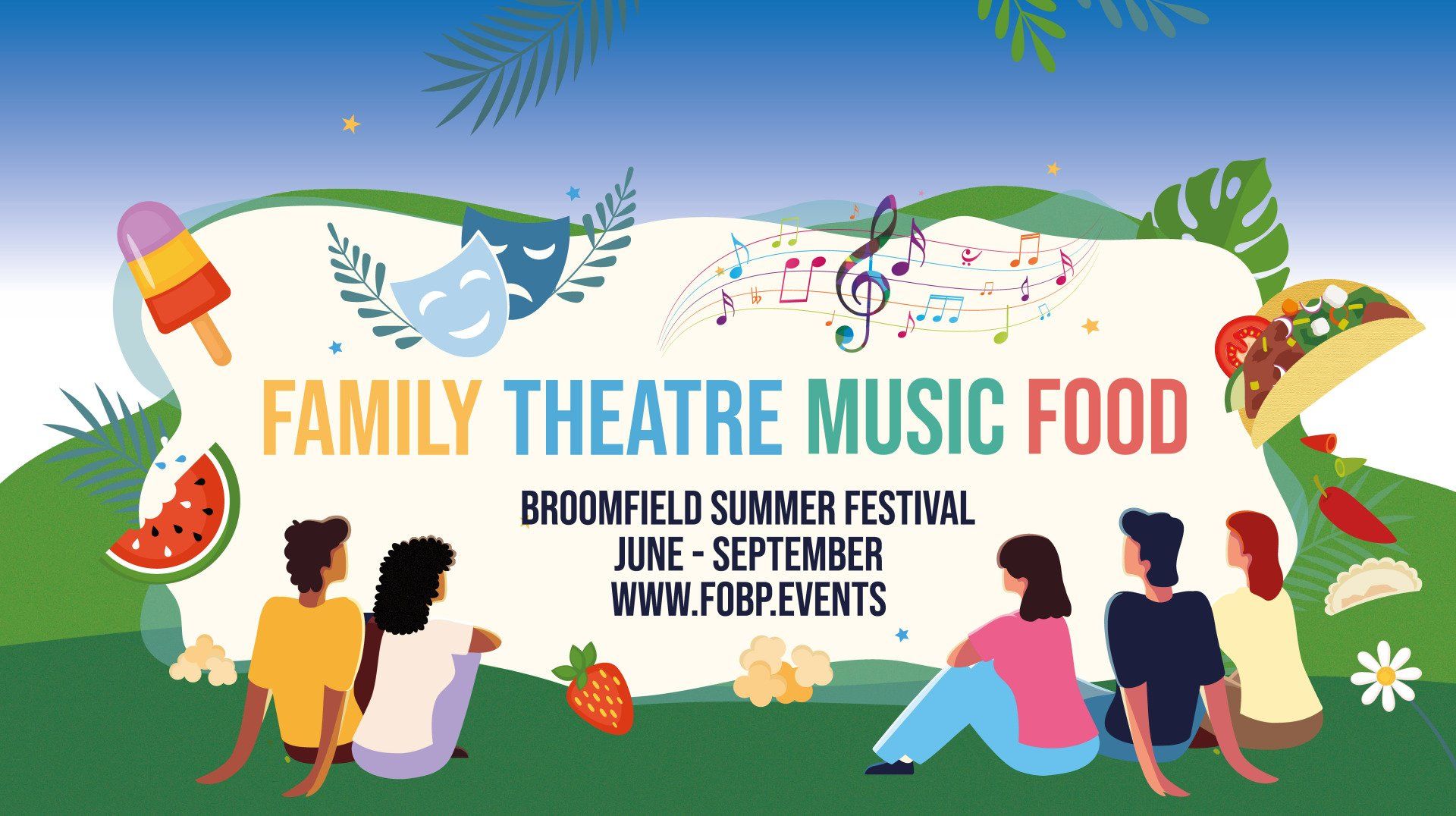 www.friendsofbroomfieldpark.org/events
Upcoming Broomfield Summer Festival events

Click on names for details