This event was in the past. For current and future events visit our What's On Page.
Sunday 16 January 12.00pm - 3.00pm
Stop the new Edmonton Incinerator march
Edmonton Green Station, London N9 7AA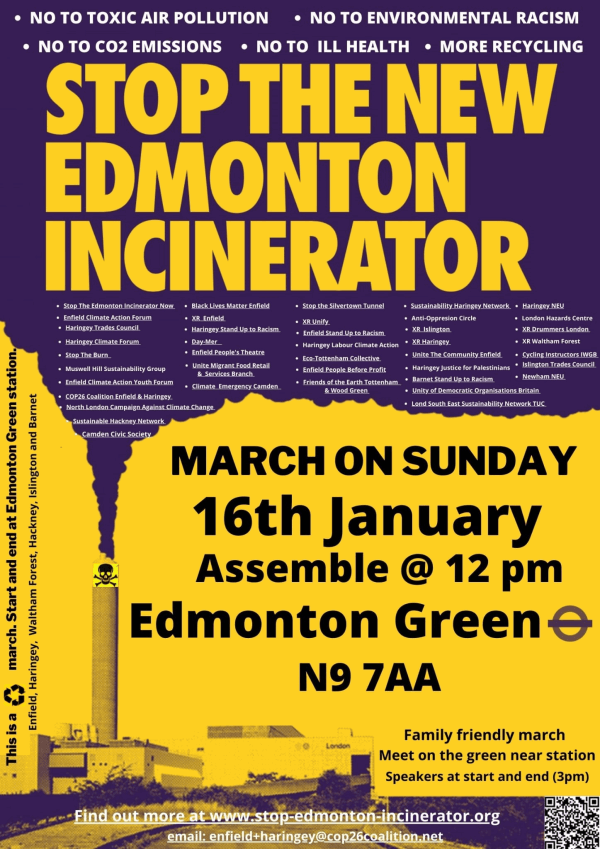 The march will start and end on the green outside Edmonton Green station.
See more PGC reporting about the Edmonton Incinerator project.
PGC cannot guarantee that all What's On information is 100% accurate. If in doubt, we recommend you contact the organisers or visit their website using the More Details button.