This event was in the past. For current and future events visit our What's On Page.
Talkies Community Cinema: Talkies short film commissions premiere night
Saturday 25 March 7.30pm
St John's Hall, Bourne Hill, N13 4DA
New work from talented young film makers, commissioned by Talkies, is premiered at this very special event. The films include a boxing bishop, gambling coppers, alien invasions and much more … intrigued?!
The 2022 commissions have been another successful partnership with Short Sighted Cinema, the home of British Short Film. Talkies' commissions provide £500 towards the production of a short film based in and around Palmers Green in North London. All of the films explore suburban life, embracing locality while expressing individual artistry.
Director: Kateryna Pavlyuk
Kateryna is a Ukraine-born and London-bred documentary filmmaker, infinitely interested in people and their relationships with places and each other. Her films centre on community, migration and the cross-pollination of cultures.
Title: The Boxing Bishop
The Boxing Bishop profiles the tireless Archbishop Costakis Evangelou MBE, a London- raised Cypriot who heads both a church and a boxing club in Edmonton (in Enfield) – one of the most deprived wards in the UK. Both at the pulpit and in the ring, he has turned a lot of lives around – and kept a lot of young people alive – in his local community.
Director: Mizgin Arslan
Mizgin was born in a small mixed Kurdish-Arab village in eastern Turkey. Her short films and documentaries focus mainly on women, immigrants and cultural issues. Mizgin's earlier short films The Last Game, (2006), A Fatal Dress Polygamy (2009), I Flew, You Stayed (2012) , have won international awards.
Title: My Bike is not Pink
Mizgin's documentary film focuses on the Alevi community in Edmonton, North London, where a new group has been established to encourage women to take up cycling. Leyla, a 64 year old, says "I can't describe my joy when I went to my first cycle training session, I was as happy as a child".
Director: Katherine Press
As an actor, Katherine has appeared in everything from Marvel films to West End theatre and her producing work has screened at numerous festivals . As Writer/Director, her film Help! I've Stolen Amy Adams' Nose! has won multiple awards.
Title: Best of Three
A pair of police officers play games to decide which of them is to make an awkward arrest.
Bates and Carter are long-time partners. They've been charged with a particularly sensitive arrest – that of their former boss, Sergeant Stewart Richards, for theft of police property. They play games to decide which of them has to put him in handcuffs.

Charlotte Peters (Director) & Duncan Moore (Writer/Producer)
Charlotte is a freelance stage, film and live stream director.
Duncan founded Project One Productions in 2016, and has worked as a theatre producer since 2014.. He has now moved into film producing with a number of projects in development, including a feature film adaptation of Reasons.
Charlotte and Duncan's previous short film, the BFI NETWORK and National Lottery funded comedy 'Reasons', recently screened at Palm Springs ShortFest and Hamptons International Film Festival.
Title: The Background Artist
When an out of work actor stumbles across a risky opportunity to make money, he suddenly finds himself auditioning for roles that mirror his own chaotic life a little too closely.
Fumi Gomez (Writer/Director), Juan Echenique (Writer/Actor), Yuki Gomez (Producer)
Fumi Gomez is a London based freelance film and theatre director. Originally from Japan and Spain. She is focused on a female, intersectional and culturally diverse perspective in a way that is unique, political and entertaining. She is a BAFTA Connect member in recognition of her contribution to the industry.
-Argentinian actor/writer Juan Echenique has been publishing for over 20 years now. As a playwright and screenwriter, he has written and co-produced 2 feature films, 9 short films and 3 theatre plays in the last few years. He's the co-founder of Horatio Productions and the Science Fiction Theatre Festival of London
Yuki Gomez is an art historian, visual arts and film producer who has worked several years for contemporary artist Takashi Murakami. She curated one of the largest Architecture and Art Biennial exhibitions held in Venice organised by the European Cultural Centre.
Title: Aliens on the Green
A documentary filmmaker chronicles the events that happened a few months ago, when an alien spaceship crash landed in a small neighbourhood in London. The residents of Palmers Green demonstrate how our instinct to help those in need is stronger than our fear of the unknown. A story about community, solidarity and our ability to accept the extraordinary as everyday facts
PGC cannot guarantee that all What's On information is 100% accurate. If in doubt, contact the organisers or visit their website using the More Details button.
Other upcoming Talkies events
Saturday 9 December at 3.00pm
Waterhouse Hall, 77 Compton Road, Winchmore Hill, N21 3NU
---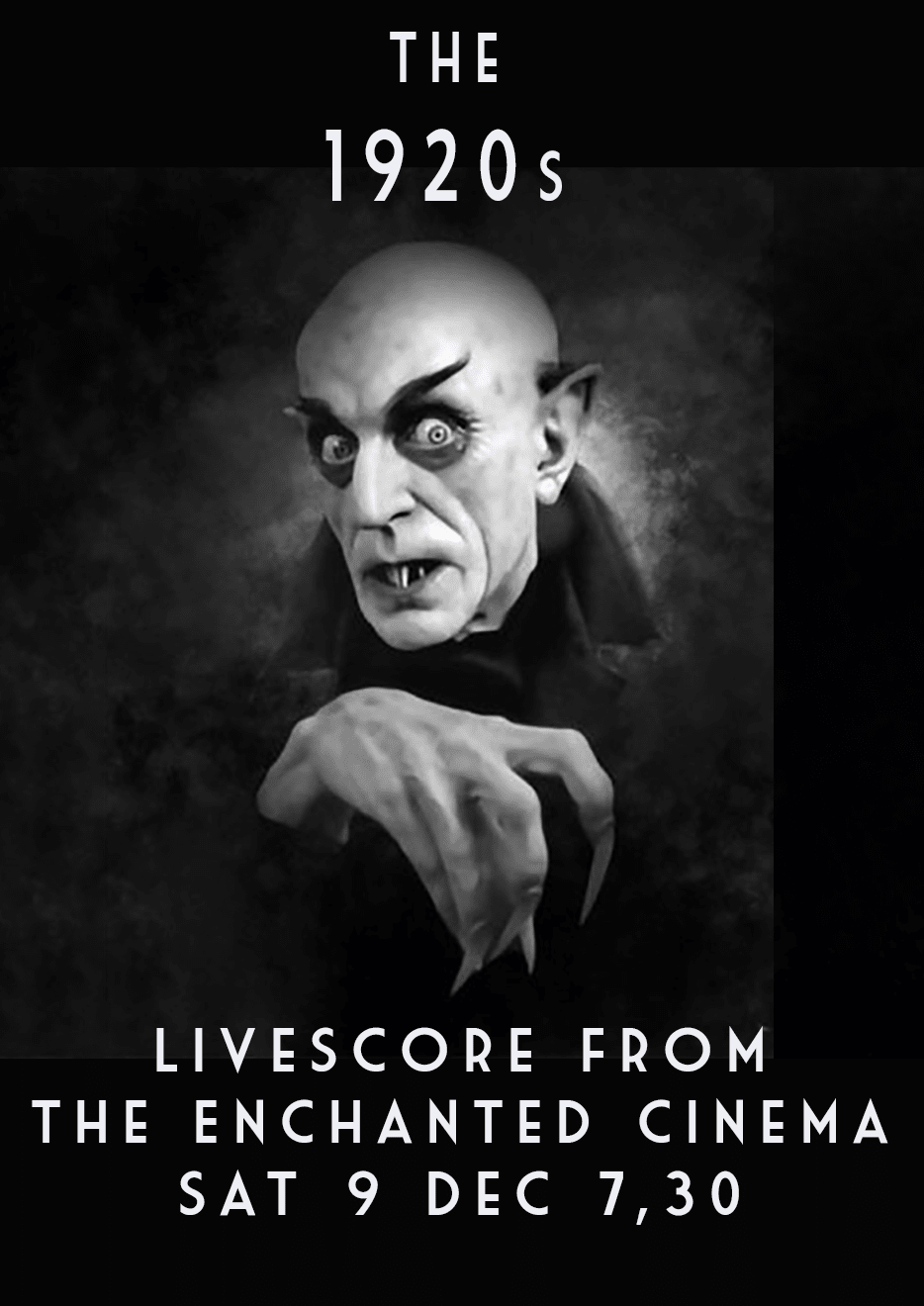 Saturday 9 December at 7.30pm
Waterhouse Hall, 77 Compton Road, Winchmore Hill, N21 3NU
---