Wednesday 19 January 7.30pm - 9.00pm
Vocally Sound Gospel Workshop
Enfield Baptist Church, Cecil Road, EN2 6TG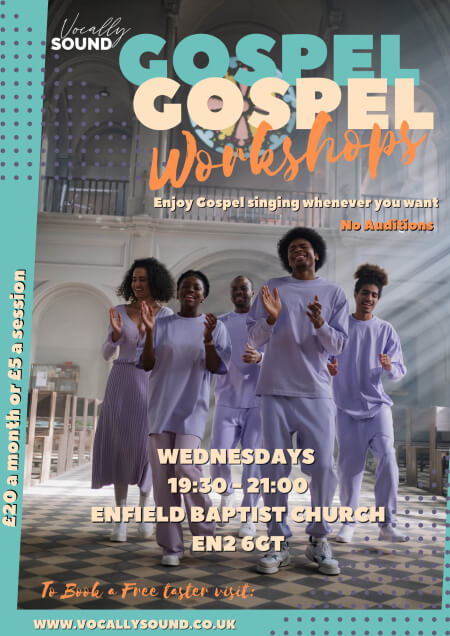 Whether you've sung gospel music all your life or you want to try something new, why not sign up to a free taster and try out our Gospel Singing Workshop.
£5 per session or pay monthly for £20 a month
PGC cannot guarantee that all What's On information is 100% accurate. If in doubt, we recommend you contact the organisers or visit their website using the More Details button.