Topic:
Travel to and from school in the age of Coronavirus
Travel to and from school in the age of Coronavirus
#5495
Basil Clarke
Topic Author
[Original article]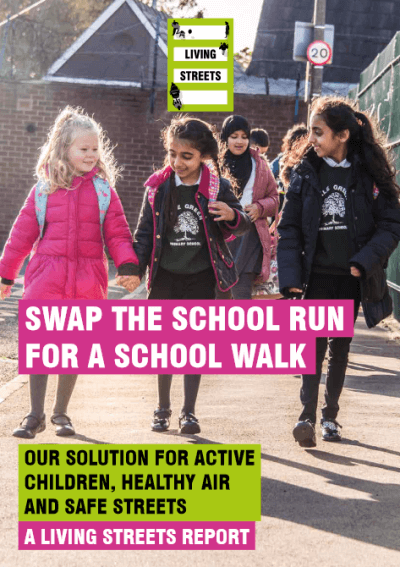 With children soon due to return to their classrooms, the question of how pupils will travel to and from school is becoming urgent. There are serious questions about how many will be able resume using public transport. Across the country the government is telling local authorities that they want at least half of pupils with journeys of less than two miles who have previously used buses to switch to active travel - walking or cycling. In London it's still unclear under what circumstances free public transport will be available to schoolchildren.
This article points readers in the direction of some recently published information relevant to school transport in the age of Covid-19.
Government guidance stresses more use of active travel modes
On 11th August the government issued detailed guidance to local authorities about transport to school during the autumn 2020 term. Among other things this stresses the importance of encouraging active travel (ie walking or cycling):
Strongly promoting active travel
Schools and colleges should encourage parents, staff and pupils to walk or cycle to school where it is safe and appropriate to do so.
At a national level, at least 50% of journeys to school of 2 miles or less, and which are currently undertaken by public bus, need to switch to cycling and walking in order to make capacity available for those with longer journeys. This could include:
building on existing schemes (such as the Walk to School programme and Bikeability training)
encouraging schools and colleges to communicate directly with the pupils whose journeys are most appropriate to switch to active travel to encourage them to do so
implementing 'safe streets' policies outside schools.
However, the guidance concedes that there will be cases where the only realistic option is for children to be driven to school:
While it is strongly advised that parents, staff, and pupils walk and cycle as an alternative to public transport, to further reduce the demand on public transport and the need for additional capacity, local authorities should accept that those who can drive to school may do so.
Local authorities must give active consideration to the impacts of increased car use on local congestion, and ensure that mitigations to minimise these impacts are implemented through their network management duty.
School streets - are there any downsides?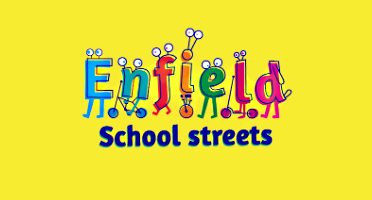 Enfield is one of the local authorities that is receiving government funding to set up emergency school streets schemes. However, some people have expressed concerns about possible road danger caused by displacement of traffic to other streets. A new study led by Dr Adrian Davis, professor of transport and health at Edinburgh Napier University, concludes that these fears are unfounded. Below are some excerpts from a summary of the findings on the university's website.
A new report has found that school street closures  can improve the number of children walking, cycling and wheeling to school without creating road safety problems.
An increase in school street closures would also not result in traffic displacement causing road safety issues in neighbouring streets, the findings show.
[...]
Alongside increasing active travel, the findings also suggest that in almost all cases, the total number of motor vehicles across school street closures and neighbouring streets reduced.

There is also consistent evidence that motor traffic displacement does not cause road safety issues of any significance and that mitigating measures, where needed, have been applied successfully by local authorities.

The report also suggests that school street closures are supported by the majority of parents and residents living on the closed and neighbouring streets and that their support increases after any trial period.
[...]
"It is noteworthy that such a simple intervention can have really positive impacts in terms of increasing children physical activity levels and with this the associated improvements in wellbeing. School street closures looks to be a win-win for residents, schools and children and their families."
[...]
"This research shows clearly how school street closures make the streets around schools safer, cleaner and healthier. It also shows that school streets help increase active travel to school, making it easier for children to start the school day awake and alert. We call on local authorities to give this consideration."
The future of free public transport for under-18s in London: Don't zap the zip
In June the Child Poverty Action Group (CPAG) launched a petition asking for retention of free travel for under-18s living in London - Don't Zap the Zip. This was prompted by the fact that ending free travel for children was one of the conditions imposed by the government when bailing out Transport for London, almost all of whose income had disappeared thanks to Covid. Precisely what the government wanted wasn't really made clear at the time and still hasn't been - but then what aspect of government policy on Covid has been clear? Is this meant to be a temporary measure to deal with social distancing problems, or does the government disapprove of free transport when children outside of the capital have to pay? It certainly seems to be part of a more general agenda of cutting back on local autonomy in London.
The following update on the campaign was published by CPAG's London campaign manager, Alice Woudhuysen, on 10th August:
Last Friday, the news broke that the government is pushing back the 'temporary' suspension of free travel for under 18s in London to after the October half term holidays, instead of bringing it in at the start of the academic year in September, as originally planned.
In many ways this is a welcome announcement. CPAG and many others, including young activists Olivia Faria, Joshua Brown-Smith and Members of the UK Youth Parliament, as well as Partnership for Young London, Citizens UK, the Association of Colleges and the Sixth Form Colleges Association, have been campaigning hard for the government to drop its plans since June. The fact that the suspension has been delayed shows that our efforts to highlight the impact of the suspension on children and their parents – particularly those from disadvantaged backgrounds – have been successful to some degree.
Reading between the lines of , the delay seems to be an acknowledgement by the government that the removal of free travel would have seriously disrupted children and young people's return to school or college and that there would have been huge technical and administrative difficulties for Transport for London, London local authorities and schools and colleges, to have implemented the proposal over the summer holidays.
There is other positive news in the letter: namely that certain children will remain eligible for free travel, including those aged 10 and under, those aged 11-17 who live more than two miles from their school/college and those aged 11-17 who live less than two miles away from their school/college if they have specific vulnerabilities, such as a medical condition or lack of mobility, or an Education, Health and Care Plan.CPAG welcomes these exemptions from the suspension, however we are concerned that they do not go far enough. What's more, the proposal still raises a number of issues.
What about low income families?
CPAG and others have been saying all along that the suspension will hit the poorest families in London the hardest, and this still seems to be the case. There is no specific provision for low-income families in the new proposal – just for those who live less than two miles away and have specific needs or vulnerabilities. While the children who fall into the latter categories are of course in huge need and very likely to be disadvantaged, there is no provision for other children who are disadvantaged by living in relative poverty in London and cannot afford to travel around the capital.
Timescale
The government wants the suspension to come into effect on 2nd November, just as the nights are drawing in, but this is still an ambitious date for the necessary resources, systems and processes be put in place in time. London local authorities will need to update their school travel policies and carry out the necessary consultations on them with schools, colleges and parents during term time, while TfL, working with councils, will need to identify the children who are entitled to free school transport and administer the system. This seems like a heavy burden on schools, councils and TfL, for what is intended to be a temporary measure while they are all working hard to resume business as usual in the aftermath of the Covid-19 pandemic.
School choices
Many families have made school choices (i.e. for this September) already, based on the understanding that their children can travel for free. However, many will have their travel plans disrupted after just half a term. Families also have to make secondary school applications for 2021 places before the end of October, and sixth forms usually start accepting applications in September. So it's possible that students choosing between a secondary school or sixth form that is within two miles of their home and another that is further away will be making that decision in September based on little information about long-term travel costs.
Free travel outside of school/college hours
It is still unclear whether those who are eligible for free travel will only be able to use it for trips to and from school or college, or if they will also be able to use it for other activities, such as work-based placements, training, apprenticeships, cultural and leisure activities and seeing friends or family – all of which are hugely important for young people's development, mental health and success.
A number of other questions remain, such as when will the 'temporary' suspension end? Where is the equality impact assessment that has been promised by the government and what is the proposed fare structure for those who have to pay? 
London's parents, children and young people need to know.
Please Log in or Create an account to join the conversation.
Travel to and from school in the age of Coronavirus
#5496
Since I wrote yesterday's item about travel and the return to school, TfL has issued information about changes to bus services. During travel-to-school and travel-from-school times every other bus on frequent routes will become a School Bus, to be used by schoolchildren only and with all seats available. The remaining buses will be Non-School Service buses, with social distancing rules applying. On less frequent routes there will be extra buses, which will be School Service buses.
There are summaries/analyses of these and other changes being introduced by TfL on a couple of useful websites:
TfL urges children to walk, cycle and scoot to school - TransportXtra
Transport for London sets out 'School Service' bus plans for autumn term - On London
and here's the detailed information from TfL:
Travel guidance for schools
and a video with tips for how to travel to and from school by walking, cycling or public transport;
plus a new journey planner designed specifically for schoolkids
stars.tfl.gov.uk/saferjourneyplanner
Still no clarity on when (or even if) free travel for under-18s will be withdrawn. It's definitely still available for the first half term at least.
Please Log in or Create an account to join the conversation.
Time to create page: 0.125 seconds