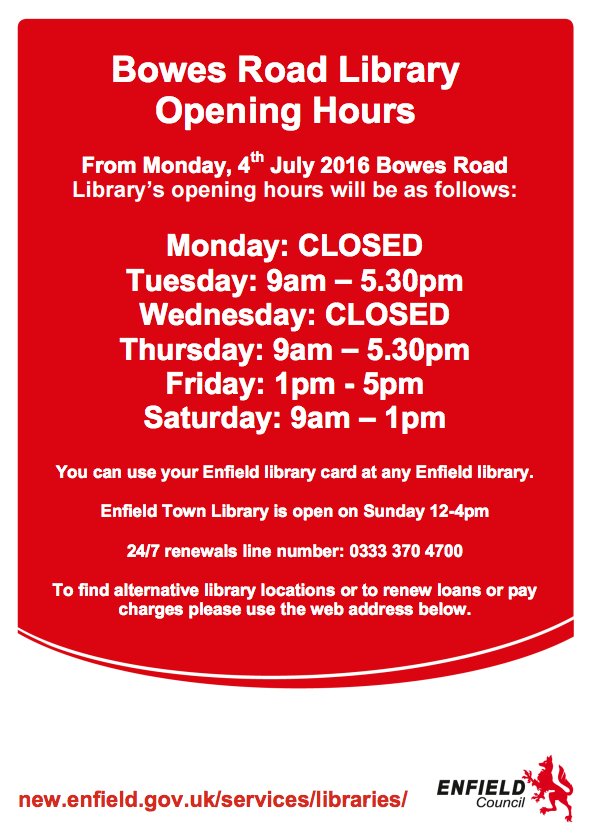 New opening hours at Bowes Road library from 4th July:
Monday:  closed
Tuesday: 9am - 5.30pm (currently 2pm - 7pm)
Wednesday: Closed
Thursday: 9am - 5.30pm (currently 2pm - 7pm)
Friday: 1pm - 5pm (currently closed all day)
Saturday: 9am - 1pm (currently 9am - 5pm)
The changes introduce morning openings on Tuesdays and Thursdays and afternoon opening on Fridays,  but do away with late afternoon/early evening openings and Saturday afternoon opening.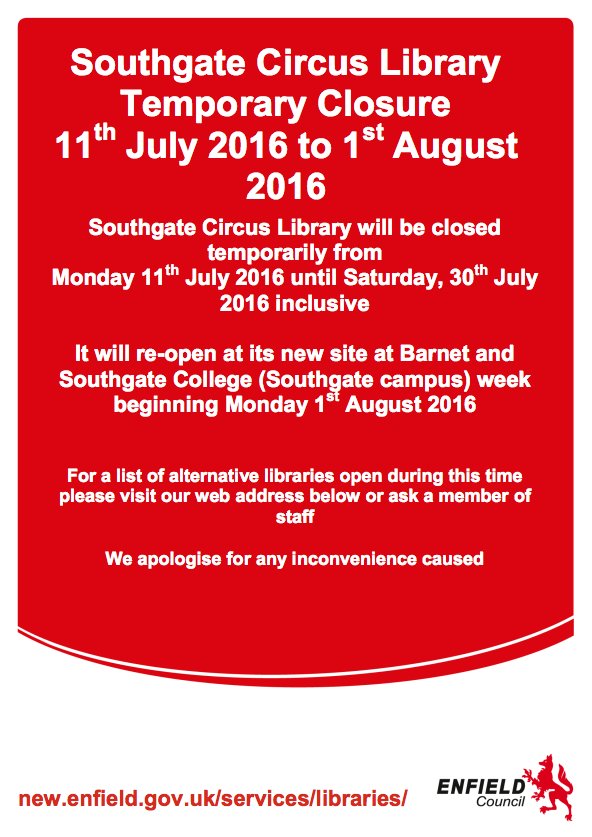 Southgate Circus library is moving to Southgate College.  The current library will close on 11th July and the new library will open on 1st August.