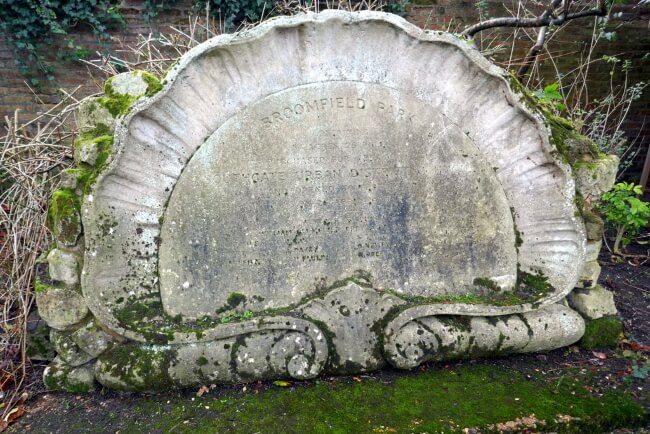 When Broomfield Park was opened to the public in 1903, Southgate Urban District Council commemorated the occasion by commissioning a large shell-shaped tablet engraved with information about the purchase and the names of councillors and key officers.
This was originally placed on the main drive from the white gates, but was later removed to the nearby border. The shell has decayed through pollution and moss and lichen growth, and the lettering has almost disappeared.
PAYE Conservation has been selected to carry out restoration of the monument, which will be funded by a generous grant from the Heritage of London Trust.
The details of the restoration programme are now being worked out, but I hope that the task will be completed later this summer.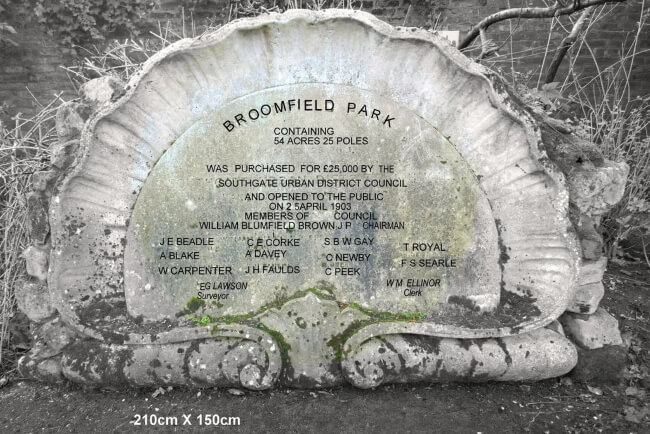 The wording which will be recut is shown in this edited photo, though the exact lettering and layout may be different from my own version.
Colin Younger
Chair, the Broomfield House Trust