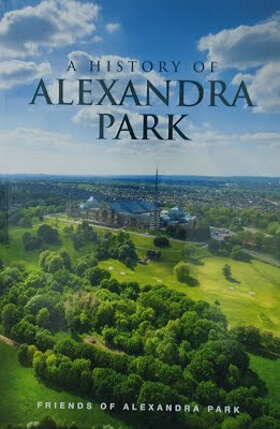 Fresh off the presses from the Friends of Alexandra Park and filled with photos and maps from the archives is a new book, A History of Alexandra Park by Laura Mazur.
The book's 108 pages take the reader through the colourful history of the park and palace from 1863 to the present day, with chapters on the landscaping, the palace, the race course and the natural environment and other subjects. A delightful glimpse of times past and present.
The book is on sale through the Friends' website for £10.99. Free delivery to addresses in N2, N8, N10 abd N22.