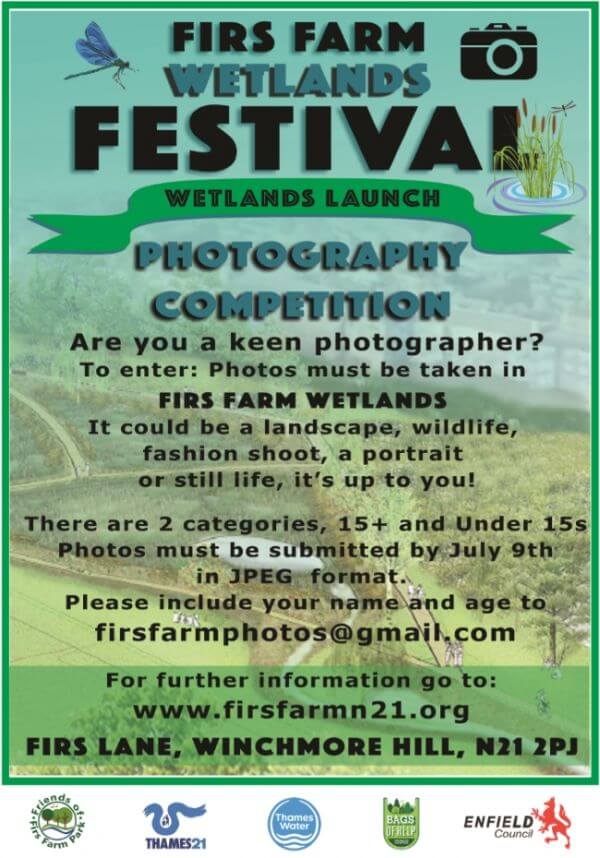 Inspired by the wonderful wetlands in Firs Farm?
If you've never entered a photographic competition before this is an ideal opportunity to start.
The competition will take place as part of the Firs Farm Wetlands Launch Festival on 16th July 2016.
So come on, get out and capture your Wetlands inspiration.
Categories? Only Two: Age 15 and over / Under 15
Entry Date?  All entries must be submitted by Saturday 9th July 2016
Theme?  "Firs Farm Wetlands.
Subject? The photo must be taken at the Firs Farm Wetlands but can be of any subject
Wildlife – Portrait – Fashion shoot – Still life – Landscape
For full details visit firsfarmn21.org/competition