There'll be so many things going on at the Palmers Green Festival on 3rd September that you might miss some of them, so over the next couple of weeks we'll be highlighting a few that you might enjoy, This time we look at the 2nd Palmers Green Art Festival.
A new feature at last year's PG Festival was the Art Festival, run by Starfish & Coffee.  More than 35 artists exhibited their work along Aldermans Hill.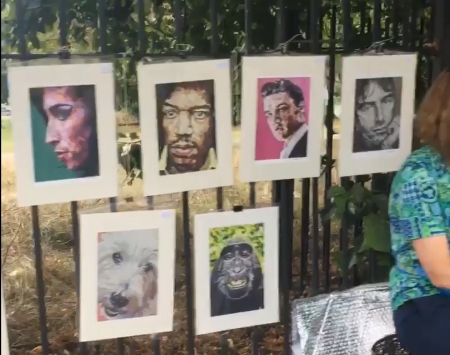 The Art Festival will be back this year in the same place.  Aykut Hilmi of Starfish & Coffee introduces the range of artists who will be represented: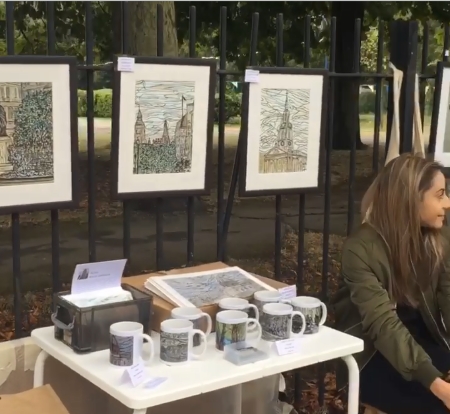 "On the one hand we will have celebrated people like Royal Academy artist Patrick Morgan, who did the art for the Star Wars movies, Maddox Gallery artist Finn Stone.  On the other hand, there will be exhibitors straight out of Art School. Some will have had their work exhibited on the Professional Gallery Wall at Starfish & Coffee, others are up-and-coming local artists."
The Palmers Green Festival will be open from 10am on Sunday 3rd September.