Currently showing at the Southgate Gallery until mid October (in addition to the continuing mixed media exhibition of various local artists), Mary Horsfield, a member of the Enfield Art Circle, has several examples of her work on display.
Mary's colourful and detailed acrylic paintings on canvas show a variety of flowers in Victorian planters plus recognisable scenes viewed through imaginary windows. 
All are welcome and opening times are:
Mondays - Thursdays 5.00pm - 11.00pm
Fridays: 3.00pm - 11.30pm
Saturday 12.00noon - 11.30pm
Sundays: 12.00noon - 8.00pm
The Southgate Gallery is located in the Southgate Club in Chase Side, near Southgate Station.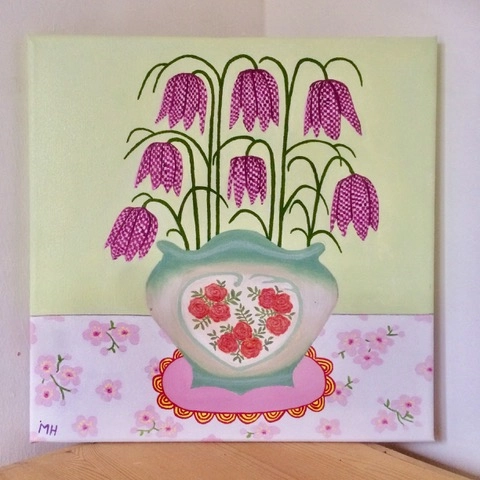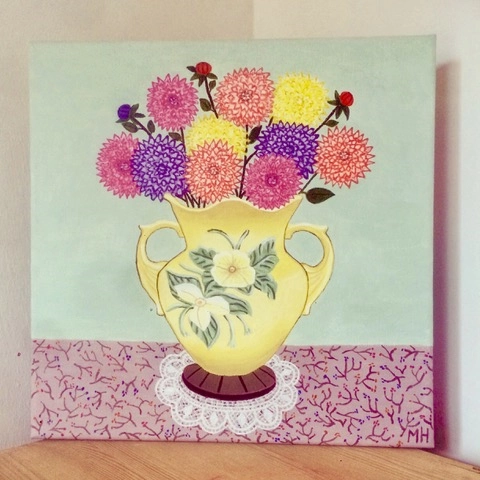 Links