For the second year running the Lamb Festival is running literary and photographic competitions with unusual themes. There are three entry categories: primary schools, secondary schools and open (ie adults).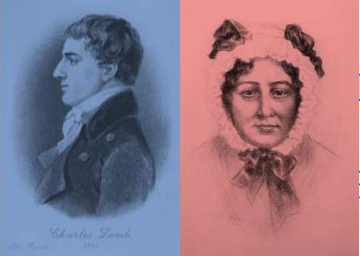 Charles and Mary LambThe festival itself, celebrating the lives and work of local literary figures Charles and Mary Lamb, will run from 6th to 12th June at All Saints Church in Edmonton. Last year's Lamb Festival comprised music, poetry, puppetry, talks and walks, and this year's will no doubt have similar events.
The deadline for all categories is midnight on 1st May and the six winning entries to the competition will be announced during the Festival week. For the schools categories, entries will be per school, depending on the number of pupils. The adult categories are open to anyone residing in the London Borough of Enfield, apart from schoolchildren.
This year the themes for photographs are A Midsummer Night's Dream and Romeo and Juliet. Essays must be entitled My Relations or Dramatic Illusions.
Links