What is a parklet?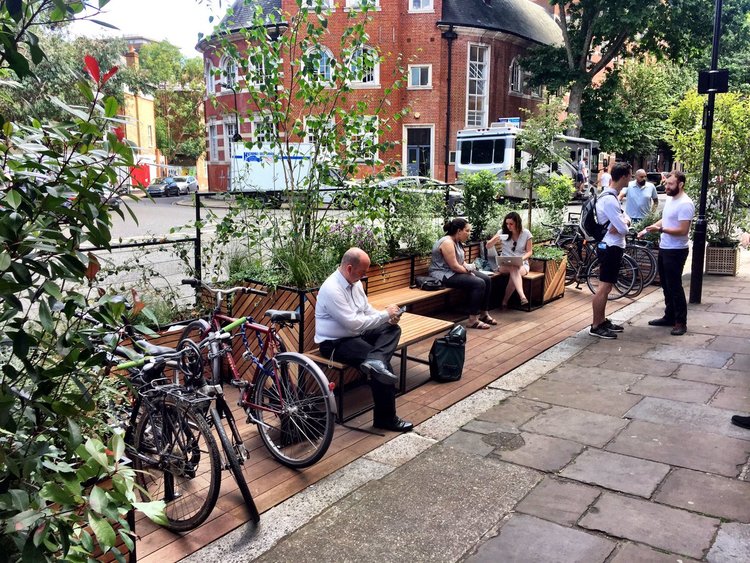 A parklet in Calvert Avenue, Shoreditch
Parklets are becoming an increasingly common sight in London. In most cases, they occupy kerbside space previously used only as somewhere to park cars, transforming it into a community facility where people can rest or sit and chat in a pleasant environment. A typical parklet has seating, trees, flowers, shrubs and umbrellas.
There's much more information about the Palmers Green parklet and the council's wider plans on the Let's Talk Enfield website, including a frequently asked questions section. The council will be running an online survey to obtain feedback from residents, beginning in October.
The story of the 2019 Palmers Green pop-up parklet has been made into a film by Palmers Green Tales, featuring footage from the event and interviews with some of the main organisers.
Links
Parklets information on Let's Talk Enfield
What a perfect day for a pop-up parklet! (Palmers Green Community 2 October 2019)