These figures can be directly compared with the data for Grovelands Road that was published last month.  There was less speeding in Amberley Road, reflecting its short length and bend, but far more traffic - it is part of the Broadwalk - Amberley Road - Mall - Southgate Green rat-run.
Which are the worst roads for traffic and speeding?
The maps below show the worst streets for speeding and traffic volumes based on the council data that we published two weeks ago.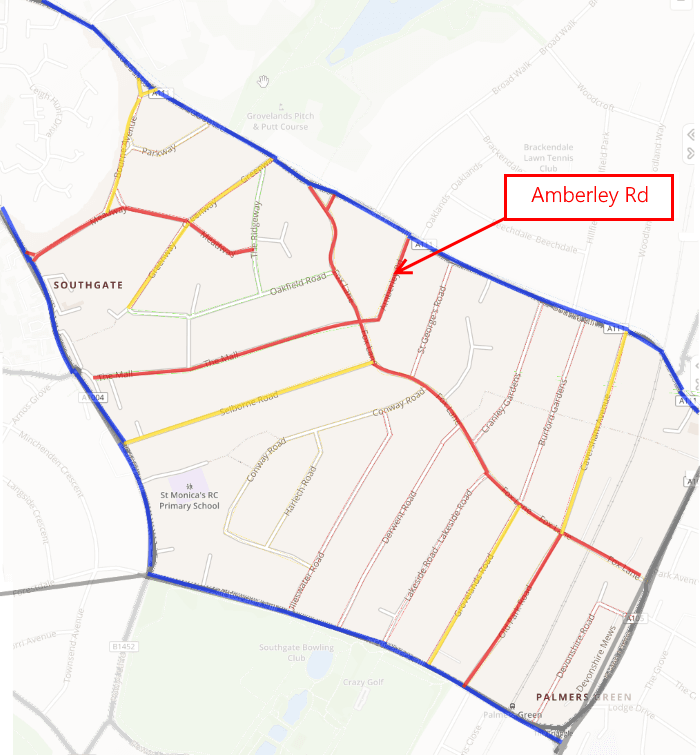 Worst streets for traffic volume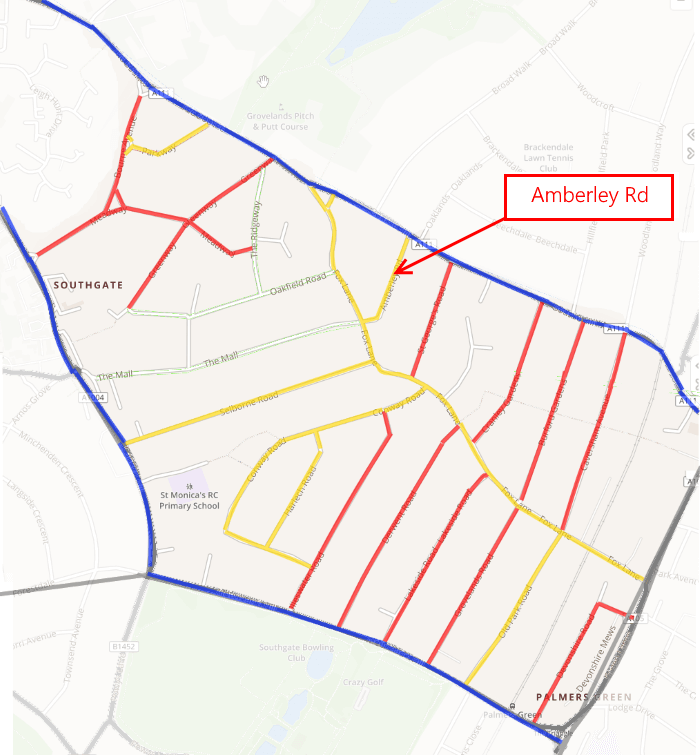 Worst streets for speeding - using council  baseline data