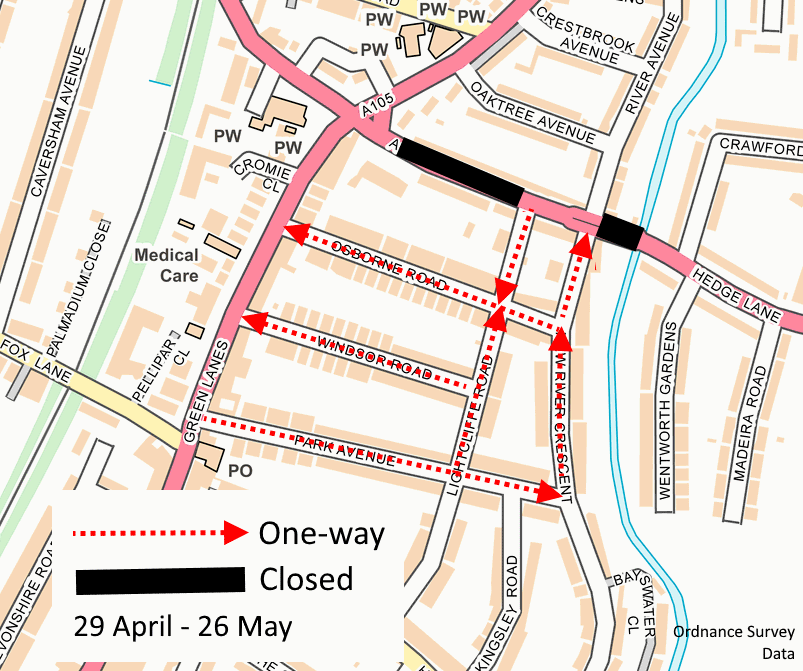 The top end of Hedge Lane will be closed for Thames Water work from 29th April to 26th May, though the Yasar Halim store will still be accessible by road from the Green Lanes end of Hedge Lane. Through traffic will be diverted either to the north (via the A10 and Church Street West) or to the south (via the North Circular Road).
A temporary one-way system will be in force in the area comprising Park Avenue, New River Crescent, Lightcliffe Road, Windsor Road and Osborne Road.
The map shows the diversions that will be in force during phase 1. Phase 2 will close Hedge Lane between Lightcliffe Road and New River Crescent/River Avenue - no details of diversions during phase 2 are available yet.