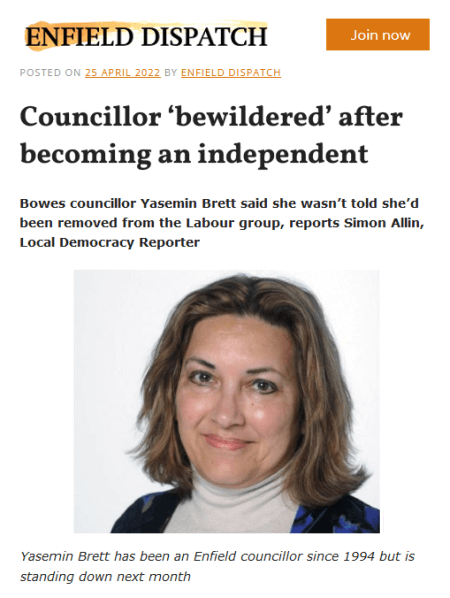 On the Enfield Dispatch website Local Democracy Reporter Simon Allin reports that:
"Confusion surrounds a councillor's departure from Enfield Labour after she said she was 'bewildered' to find she was no longer a member of the group.
"Yasemin Brett, who represents Bowes ward, says she found out secondhand that she was listed as an independent on the council's website and was not told by Enfield Labour that she had been removed from the group.
"However, an Enfield Labour spokesperson said Cllr Brett 'expressed that she was leaving the Labour group and communicated this via email' and the national Labour Party 'subsequently informed her she was unable to remain a Labour Party member'.
"Cllr Brett said: 'I am bewildered as to why I have been put as an independent. I do find that strange.'"