Unmasking Stalking: A Changing Landscape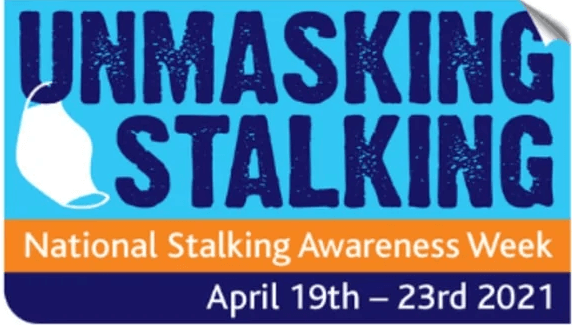 EXECUTIVE SUMMARY
A survey by Suzy Lamplugh Trust to better understand stalking victims' experiences during Covid-19 shows a concerning increase in stalking behaviours during the pandemic. While survey respondents reported a rise in both online and offline behaviours, an increase in online behaviours was more frequently experienced, indicating a rise in cyberstalking over the last year.
Furthermore, the intensity and frequency of perpetrators' obsessive and fixated behaviours has also increased for some victims, which respondents linked to the impact of lockdown restrictions, highlighting new and increased risks for victims of stalking.
In addition, respondents' often unsatisfactory experiences with the criminal justice system highlight that stalking behaviours continue to be misrecognised and misunderstood by the police and courts, resulting in a lack of support for victims. This points to insufficient knowledge of stalking legislation, in particular Stalking Protection Orders, which seemingly are not being used for the majority of stalking cases despite the enhanced protections they provide. Given the inadequate response by the police in a large proportion of cases, many stalking victims unsurprisingly indicated a lack of trust in the police to take appropriate (or indeed any) action if they report stalking behaviours.
The survey also reveals the pandemic as having a devastating impact on many victims' mental health, exacerbating the trauma, distress and anxiety caused by stalking behaviours. In particular, respondents indicated that the physical restrictions of lockdown, as well as the resulting social isolation, had affected their safety and psychological wellbeing – with these elements often interlinked.
However, despite often inadequate support, survey respondents also noted encouraging examples of good practice or advice received from specialist services, the police, and also lawyers, which helped them tackle changes in stalking behaviour during the pandemic.
Drawing on the findings of the survey, alongside data from the National Stalking Helpline, the report concludes with policy recommendations for the criminal justice system and wider public services to better support victims of stalking. It is estimated that the helpline supports approximately 4,000 victims of stalking a year.
Unmasking stalking: A changing concept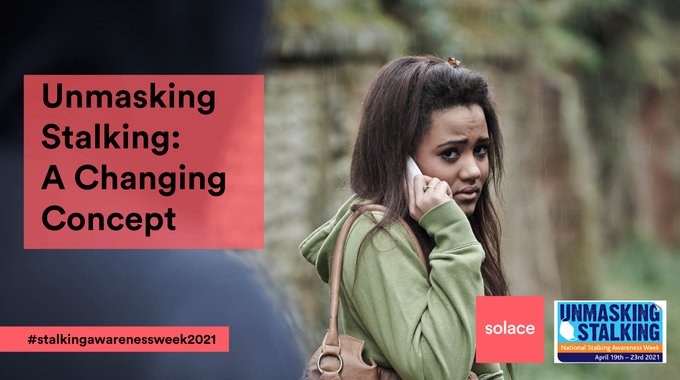 Today's blog is to raise awareness about how stalkers have reacted to the pandemic and used it to their advantage.
Stalking is fixated, obsessive, unwanted and repeated behavior that causes a victim serious alarm & distress or fear of violence. If you think you're being stalked, then trust your instinct. As a victim of stalking your mind will want to rationalise things and may say it's just coincidence or it will stop but fixated behaviour does not just go away. You may be being bombarded with unwanted calls/texts, threats, see the stalker loitering outside, the stalker being in your shop you use (when they have no reason to be there), damage may be done to your property e.g. car/house – there are many other stalking behaviours. This is a criminal offense so call police on 101 for non-emergencies and on 999 for emergencies.