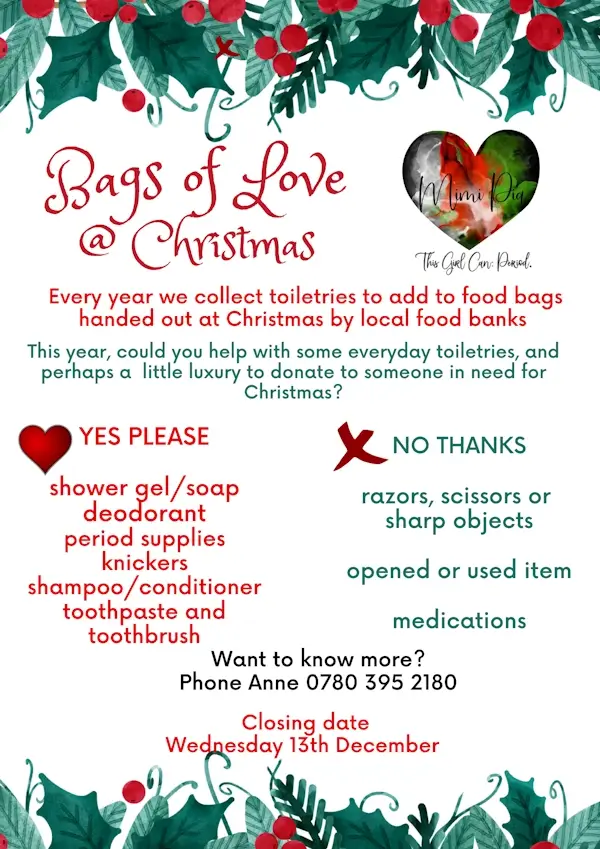 Every year we collect toiletries to add to food bags handed out at Christmas by local food bank charities and refuges.
This year, could you help with some everyday toiletries, and perhaps a little luxury to donate to someone in need for Christmas?
YES PLEASE
shower gel/soap
deodorant
period supplies
knickers
shampoo/conditioner
toothpaste and toothbrush
NO THANKS
razors, scissors or sharp objects
opened or used items
aerosols
medications
Want to know more? Phone Anne 0780 395 2180. You can drop donations off at the Palmers Greenery cafe in Broomfield Park (closed on Mondays and Fridays), at Ann's house in Fox Lane or she will collect.
Closing date for donations: Wednesday 13th December