Help shape our project at the Charity School, Church Street, Edmonton Green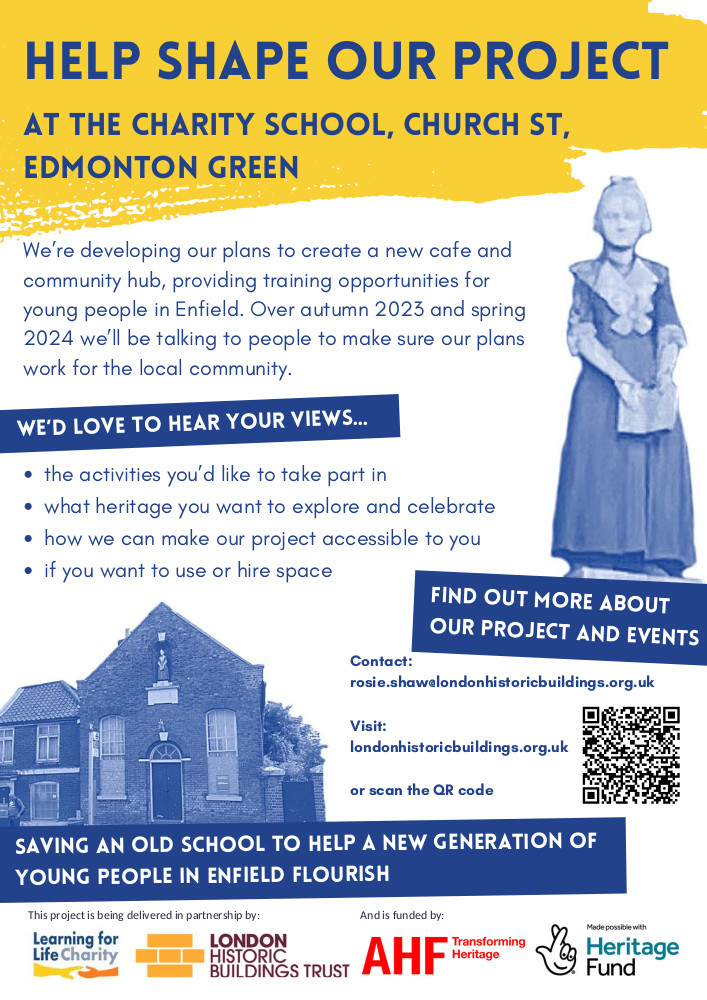 We're developing our plans to create a new cafe and community hub, providing training opportunities for young people in Enfield. Over autumn 2023 and spring 2024 well be talking to people to make sure our plans work for the local community.
WE'D LOVE TO HEAR YOUR VIEWS...
the activities you'd like to take part in
what heritage you want to explore and celebrate
how we can make our project accessible to you
if you want to use or hire space.
Links
Charity School, Edmonton - Development Phase (London Historic Buildings Trust website)
Historic former school awarded £325k to help become 'local hub' (Enfield Dispatch 3 April 2023)
Correction
The email address for Rosie Shaw at London Historical Buildings Trust contained a typo, now corrected. Apologies to anyone who tried using the wrong link.