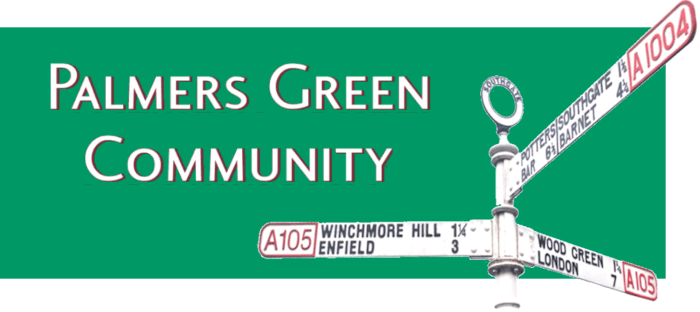 Welcome to the Palmers Green Community website. Its aim is to promote inclusive, locally rooted and accountable community organisations made up of people who care about the quality of life in Palmers Green and surrounding areas and have ideas about how it can be turned into an even better place in which to live, work, study and visit - and of course enjoy an enriching social life.
There are already many groups and websites working towards such a vision - the website is not meant to replace them, but to serve as a portal directing people towards them, and also to act as a focus for discussions about those aspects of life in Palmers Green that currently have no online home.
Where exactly does Palmers Green start and finish?
Palmers Green merges seamlessly with Southgate and Winchmore Hill. Let's not get bogged down in an argument about how far it extends.
Terms of Service
If you would like to participate, please read the Terms of Service.
Use of the Palmers Green Community website by businesses
Locally based businesses are welcome to participate.  We ask business owners and managers to follow the principles described in this document:  Use of the PGC Website by Businesses.
Who is behind Palmers Green Community?
The Palmers Green Community website began as a joint project between several individuals with sponsorship from a local business. However, for the past several years it has been managed and edited by one person, Basil Clarke, who also provides all the funding.