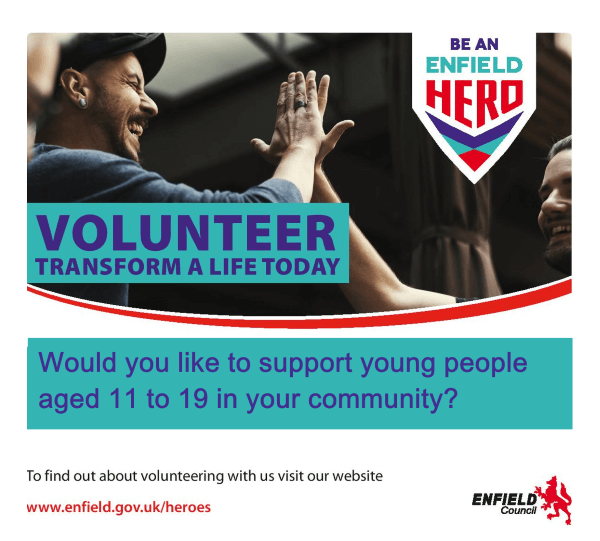 Working with young offenders is a challenging and moving experience. As part of the Enfield Heroes campaign, Enfield Council is looking for volunteers to help in their rehabilitation. We are looking for more people to get involved, particularly working with youth offenders.
If you have a skill – for example in car engine maintenance, jewellery making, hairdressing, basic IT or gardening – you could really make a difference to a young person's life.
There are some fantastic reasons to become a volunteer. Not only could you help the community, volunteering can be fulfilling and reduces stress, you get the chance to give something back to those in need. It's an opportunity to pass on your expertise to others while developing as a person.
If you have a few hours a week to spare, volunteer and transform a life today.
To find out more go to www.enfield.gov.uk/youthvolunteer or type "Enfield Heroes" in the search function on thewww.enfield.gov.uk homepage. Follow us on Twitter @EnfieldCouncil #EnfieldHeroes.