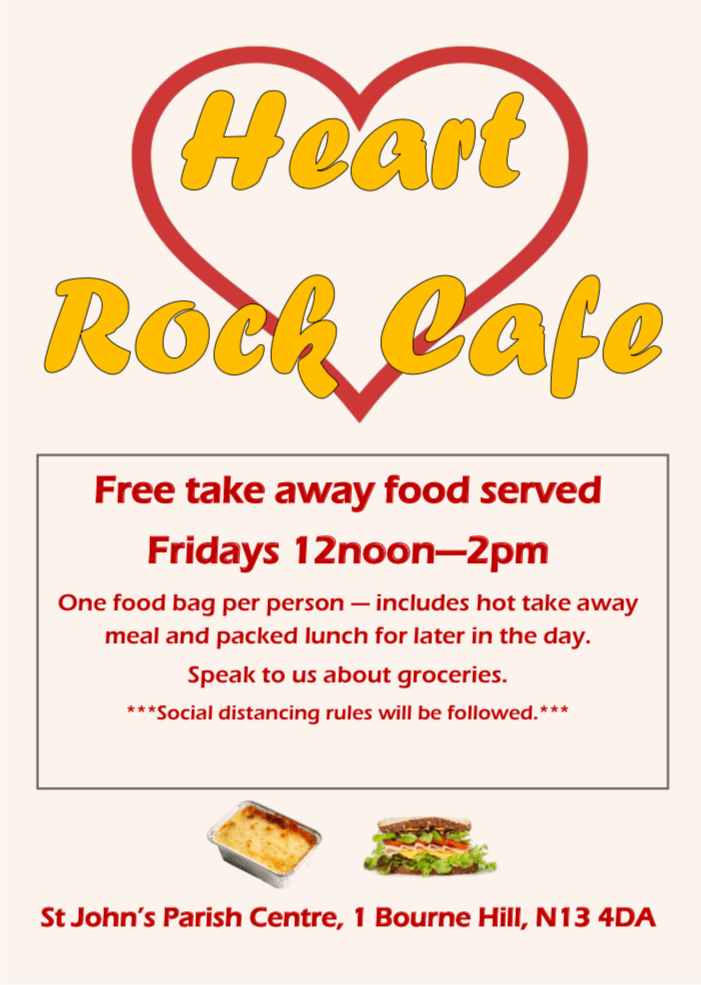 As summer turns to autumn, St John's and St Monica's churches in Palmers Green are continuing to feed the hungry.
To mark the changing of the seasons, the Summer Cafe at St John's becomes the Heart Rock Cafe. Guests can take away a hot meal and a packed lunch for later in the day between 12 noon and 2pm on Fridays. The distribution point is at the entrance to the Parish Centre, which is the modern building at the back of the church.
St Monica's continues to feed guests on Mondays, between 3 and 5pm on Mondays, providing fresh food items to take home, including fresh fruit and vegetables. The distribution point is the entrance to St Monica's Large Hall (the former Intimate Theatre).