A local Karate school that was set up more than forty years ago starts a new beginners course on Tuesday 26th April.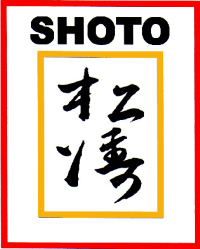 Winchmore Hill School of Karate, which teaches traditional Shotokan karate, is based at Winchmore Hill Secondary School in Highfield Road.  It is affiliated to the English Karate Federation.  All Club Instructors who teach hold relevant insurance and have an up to date martial arts licence.
The Chief Instructor, Sensei Michael Randall, has been studying the art of Karate for over 50 years, has obtained the rank of 9th Dan and is the Chief Instructor of the Shotokan Traditional Karate Organisation UK (SHOTO).  He has over 45 years teaching experience behind him and has been awarded the MBE for "services to karate" by Her Majesty Queen Elizabeth II.  Sensei Randall was one of the very few people to be taught by Masters Tetsuji Murakami and Hiroo Mochizuki and is the original disciple of the world famous Shotokan Master, Hirokazu Kanazawa 10th Dan.
SHOTO is very well known throughout the karate world as being extremely traditional and maintaining the original high standards of practice and teaching that were demonstrated by the Japanese who came to promote karate in the 1960's.  Sensei Randall has changed none of these teachings and so we are fortunate to be able to study a very pure form of traditional Shotokan karate which is increasingly being lost in other clubs.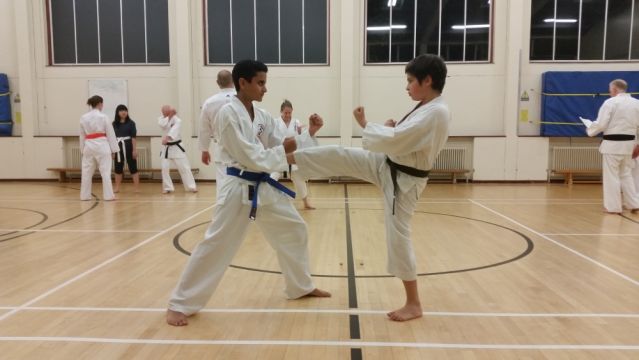 Beginners Course - Next one starting 26 April 2016
8-lesson beginners course for men, women and children (6+) - concessionary rates for families.
Course contains basic blocks, kicks and strikes, first kata and basic sparring.
Students are taught in small groups by experienced Black Belts.
No special clothing necessary.
Students take their first grading to Red Belt at the end of the course and are given a certificate and are then able to train in the main class.
Beginners pay for the eight lessons, but if they miss a week they can catch up the following week - however, the school recommends regular training to enable the student to get the best result.
Main Class
Traditional non contact Shotokan karate for men, women and children (6+) from all backgrounds and for all abilities.
Basics and sparring : Tues evenings
Kata only : Weds evening
Children's Class
Children are taught separately from adults although older children may be accepted in the main class at the discretion of the Chief Instructor.
Children are taught by experienced Black Belts.
Training times
Tuesdays Adults: Kihon and Kumite 8:00pm - 9:00pm
Tuesdays Children: Kihon and Kumite 8:00pm - 9:00pm
Wednesdays Adults: Kata 8:00pm - 9:00pm
Costs
Adults: The club offers an introductory course of 6 lessons at £30.00 for beginners. Individual lessons are available at £10.00 per lesson, whilst the club recommends that students take advantage of paying the monthly subscription fee of £50. This entitles you to train at both Winchmore Hill and North London Clubs 4 times a week! (subject to school calendar events and Easter/Christmas breaks)
Children (ages 5 to 15): £7.00 per lesson.
Contact details