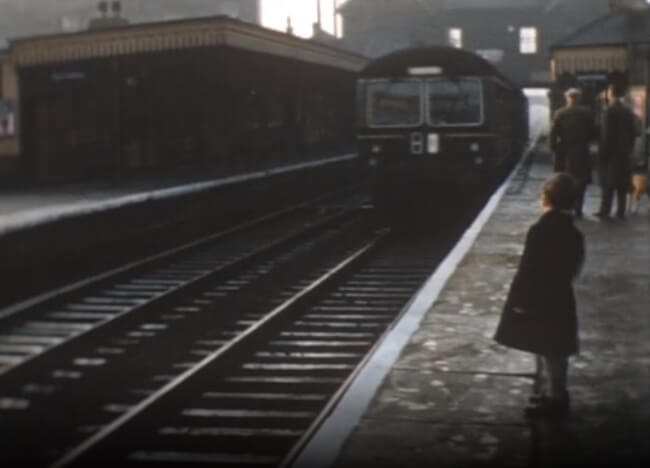 In 2019 we have been reporting about the introduction of new trains for Palmers Green and plans for new schools in the north west of the borough. Sixty years ago PG was also celebrating new trains, and a new school was being built in Oakwood;   the Mayor at the time was someone whose name remains well known in Palmers Green;  and there was an emergency bus shuttle service between Palmers Green and Hertford North.
All the above and more was recorded in "Southgate Newsreel No 1", issued in 1959, the year trains serving Palmers Green were switching from steam to diesel, the price of a day excursion by rail to Cardiff was 20s 6d (£1.02 ½p), and the Mayor of Southgate was none other than Ruth Winston, seen here as one of the dignatories attending the laying of the foundation stone for what is now, I think, Southgate School.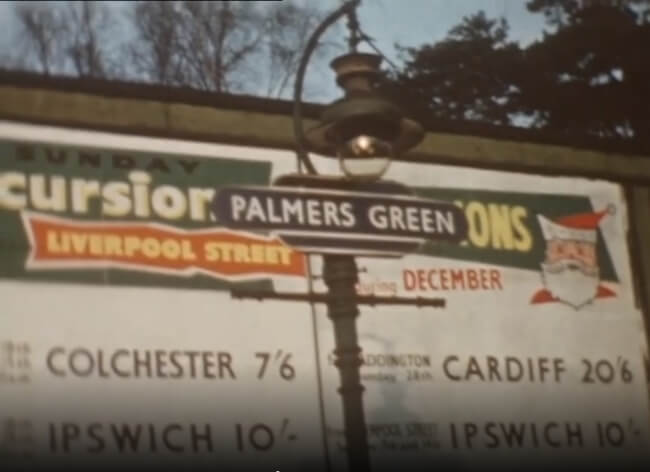 Broomfield Park features three times.  1959 was when the sensory garden was opened, and the park was the venue for the Southgate Horticultural Society's fete and a gymkhana.  Watch to the very end and you'll see Little Miss Muppet (and spider) riding a pony.
Another thing that was the same 60 years ago was the weather - changeable (though the climate is certainly different nowadays).
The film, provided by Enfield Local Studies Library and Archive, is part of the Planet Amateur Film Collection and can be watched on the London Screen Archives.