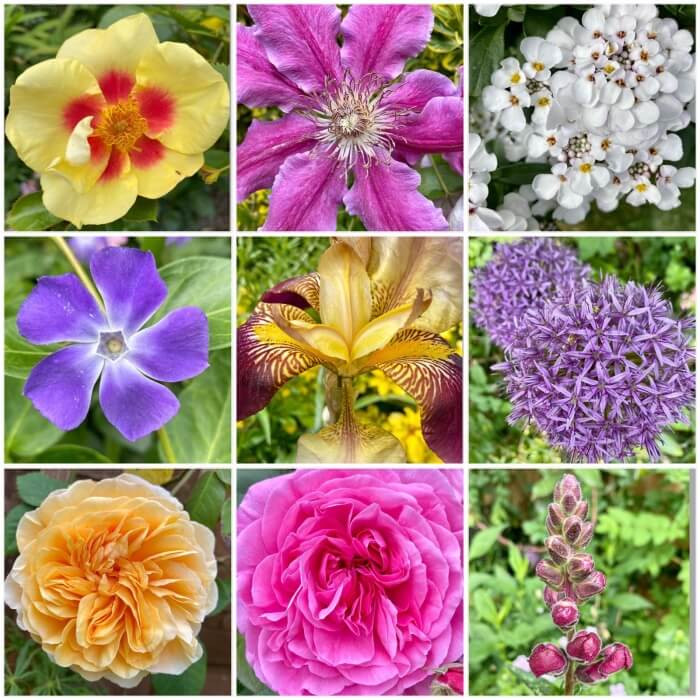 The first entry to the Broomfield Virtual Flower Show was this composite photo by Jonathan Brigg
2020 is turning out to be the year when everything goes virtual/online. The latest to join the trend are the Friends of Broomfield Park. While you can still visit the actual, real, physical park (taking social distancing precautions, of course), the Friends this week launched their Virtual Flower Show, which you can take part in and enjoy without leaving home.
Fabulous floral photos are flooding in to the Friends' Facebook page - the first (shown above) was sent in by Jonathan Brigg. You can add your own using the buttons below.