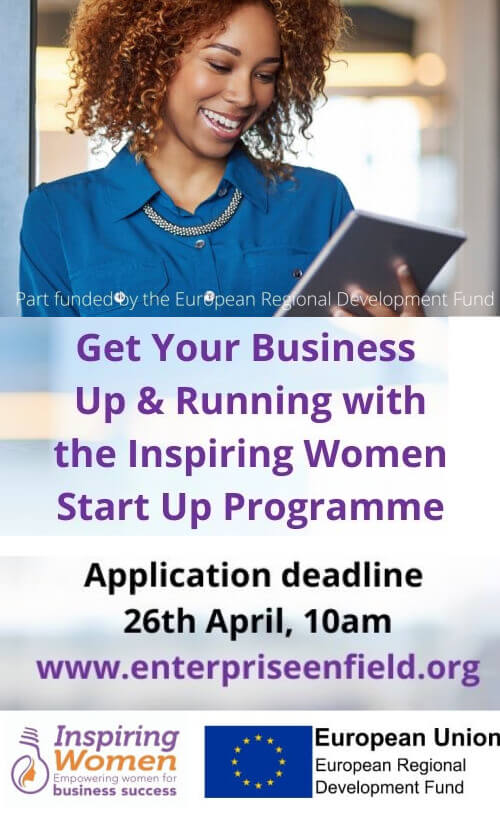 Are you a woman looking for help to start your own business?
The Inspiring Women Start Up Programme is Enterprise Enfield's free programme of support designed to empower women with the skills and knowledge to develop their business idea and get ready to launch their new enterprise successfully. The 3-month programme consists of a series of webinars with access to an expert Business Adviser throughout the period- covering all the essential topics including: creating a vision; researching the market; legal requirements; developing a business model and action planning. All support is FREE as the scheme is part-funded by the European Regional Development Fund.
Former participant, Ela Teague, who set up her Indian cookery school business, Cook, Eat, Joy, following support from the programme, said, "it was the perfect starting point for me. It gave me a clear introduction to writing a business model, marketing and finance. One of the best parts of the course was meeting like-minded women who were able to listen and inspire me onwards."
The next Inspiring Women Start Up Programme will commence with a webinar on 6th May. Register your interest with Enterprise Enfield to receive an application form (the deadline for receipt of applications is Monday 26th April, 10am).