Help electrify the Family Bike Club!
The Family Bike Club have made impressive progress since their launch in 2022, turning an empty shop into their cycle hub and library, repairing and servicing bikes, refurbishing and distributing children's bikes, leading rides to some amazing local destinations and working to prevent end of life cycle equipment, such as inner tubes, going to landfill.
Now they want to go the extra mile by expanding possibilities of cycling: whether to people who might need a bit of an energy boost, to enable longer trips exploring the countryside round Enfield, or to make cycling a realistic option for moving heavier cargoes.
The solution is electrification! The club currently have only two e-bikes, but it's their ambition to convert more of their fleet to electrically-assisted mode, and perhaps to acquire a couple of off-the-peg electric bikes.
They've launched a new crowdfunder to raise the money to achieve this. Various rewards are offered, and any donations of up to £250 will be matched by the British Airways Community Fund.
Read more about the club's ambitious plans and donate to the crowdfunder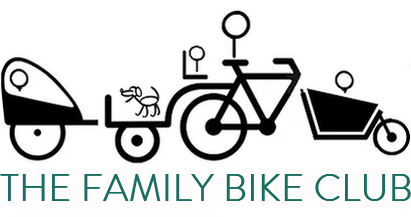 The Family Bike Club
Inside the ticket hall @ Enfield Chase Station
Windmill Hill EN2 7AA