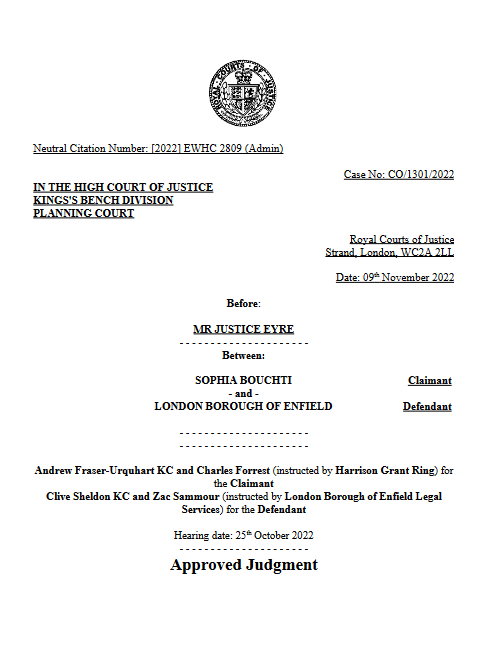 A High Court judge has dismissed legal challenges to the traffic orders issued by Enfield Council to implement the low-traffic neighbourhood (LTN) scheme in the Fox Lane quieter neighbourhood. The LTN has been in force since September 2020, initially on a trial basis but now on a permanent footing.
The case against Enfield Council, brought by Sophia Bouchti, a leading member of the campaign group One Community Against the Enfield LTNs, was heard by Justice Eyre on 25th October and his judgement was published on 9th November. He dismissed all the seven grounds on which the case was based; these related to procedural irregularities by the council, but also alleged that its decision to retain the LTN was "irrational" and that decision makers at the council "considered the issue with a closed mind".
The challenges and judge's assessment mainly hinge on procedural and technical arguments, as a result of which the judgement is not an easy read. However, on the Enfield Dispatch website editor James Cracknell has expertly summarised the judge's reasoning.