The second Firs Farm Wetlands Summer Festival is this Saturday, 14th July, from 10.30 in the morning to 7pm.  There are too many things planned to list here, but remember that, as well as providing a great day of fun, entertainment, information and enjoyment of nature, the Festival has a serious aim - to raise money for the Firs Farm Community Hub project (see the end of this article for details).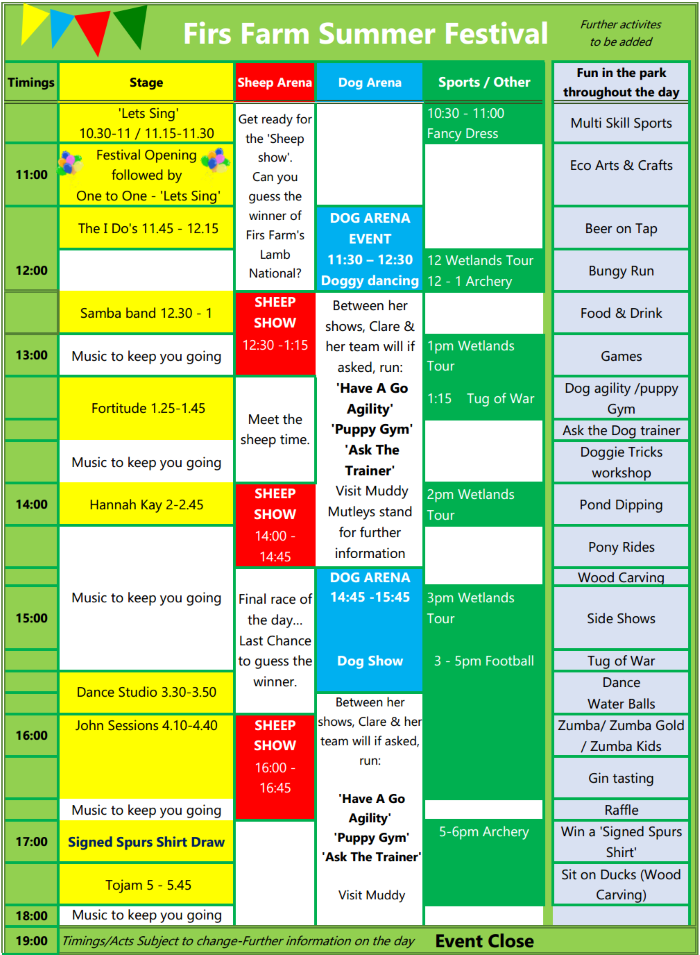 Click on the image for a larger version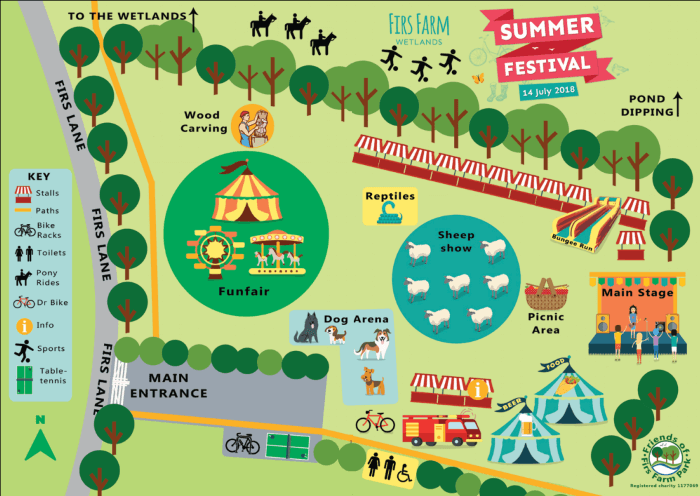 Click on the image for a larger version

Our vision is to create a welcoming, flexible community space, in keeping with the wetlands, which is aesthetically pleasing and can be used by ALL.
We envisage that it will be constructed from sustainable, reclaimed materials, featuring "living walls", to blend into the habitat.
The Community Hub will be designed as an educational, recreation and social space which can be used by schools and the wider community.
Proposed location of the Community Hub
We want it to be a special place for special people, catering for children and adults with special needs.
It will incorporate Enfield's first Changing Place Toilets, a dedicated space designed for children with autism, a sensory garden and other facilities that will make a difference to the lives of people with dementia and other life-inhibiting conditions.
Proposed internal layout
Promises are already starting to come in from all over London, but more business support is still needed.
Your contribution would be permanently recognised in Firs Farm Wetlands.
Download the business sponsorship leaflet
Please contact Toni Guiver
friendsoffirsfarm@gmail
07956 537974
www.firsfarmn21.org
facebook/com/FirsFarmParkN21
twitter.com/FirsFarm