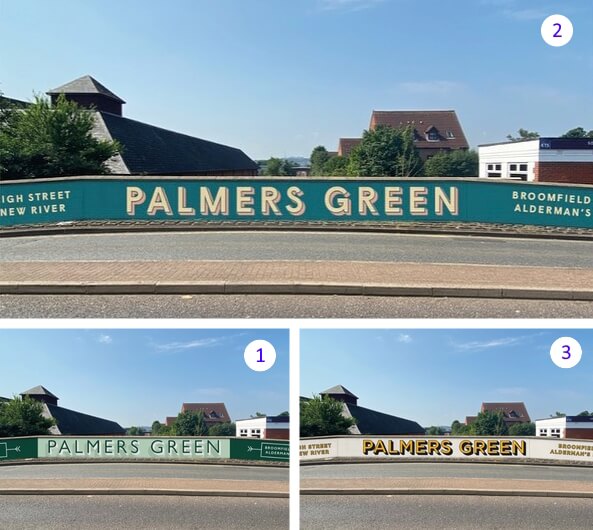 Palmers Green Action Team have been given permission by Network Rail to paint the railway bridge on Aldermans Hill. The approved artist for the project is ManyHands, a design studio specialising in tactile brand identities, murals, installations, hand-lettering and events, and funding is being provided by Arbeit Studios, who recently opened a new branch in Palmers Green.
The Action Team say they "want the PG community to decide" on the design and are asking their followers on Facebook to choose between three alternatives (see the image above - I think the numbering is correct). They will announce the decision on Saturday 27th May.
One week to choose seems rather hurried to me, and PGAT seem to assume that everyone in PG uses Facebook and follows them, which is certainly not the case. Having said that, there's no easy way of telling everyone about the poll and Facebook is an obvious way of alerting some people (however, they could at least have asked PGC to share the survey - it's just lucky that I spotted it on one of my infrequent visits to Facebook!)
Click on the images below to enlarge.